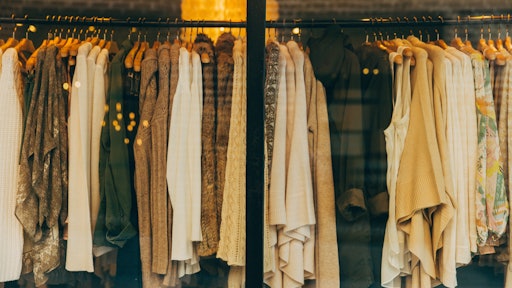 Getty Images
As e-commerce traffic levels off and fulfillment issues subside, online retailers may be hoping for a much-deserved window of respite before the madness of the holiday sales descends. Unfortunately (but not surprisingly), there's a new problem to wrangle with. Retailers are now facing the consequences of extended return policies that were hastily introduced earlier this year in response to the global health crisis. While these extensions were a necessary measure, and undoubtedly appreciated by customers, they've created a fresh headache for already embattled retailers.
Excess inventory has been piling up for months, making the additional influx of returns particularly unwelcome. And, for many, spring/summer stock is just now being returned as we head into a new season. Re-sale of these products at full price is even more unlikely than if they had been returned in a standard timeframe.
Even in "normal" times, returned purchases are costly to retailers, and not just because of the lost sale. The associated expenses in shipping, logistics and customer service can spiral quickly. For example, pre-pandemic, return delivery costs were forecast to hit $550 billion in the United States alone in 2020 - up 75% in the span of four years.
A certain level of returns is inevitable, but there are steps you can take to minimize the volume of product that customers send back.
1. Don't deter purchases with prohibitive return policies.
It's tempting to implement complex or costly policies to deter shoppers from making returns. Don't fall into this trap - it often turns out to be counterproductive. Nearly 68% of shoppers say they check the return policy before buying. Why place an obstacle in the path to purchase? There will always be a competitor who offers a more generous return policy, don't lose the sale to them. What's more, easy and transparent returns build loyalty. And, 96% of shoppers say they would make a repeat purchase at an online store that previously provided an easy returns experience.
2. Learn from your returns.
When shoppers do send products back, make it a requirement that they state the reasons why. This doesn't need to be complicated or time-consuming for the customer. Include a printed slip in the delivery package, or ask them to select the relevant reason online as they print their returns label: Is it a sizing issue? Quality? Not what they expected? Damaged product? This is valuable data that can help you to identify trends and eliminate recurring problems at source. If a significant percentage of buyers state your products are "not what they expected", consider reassessing your online imagery. Apparel customers regularly finding your clothing too small? Your sizing probably needs some work. Prevention is key and investigating the common reasons behind your returns is the best place to start.
3. Eliminate costly errors.
This one seems obvious, but up to 23% of returns are the result of the wrong item being shipped. Occasional mistakes happen, but with today's technology, retailers have no excuse for regularly shipping the wrong products. If this is an issue that keeps cropping up, it's time to review your warehouse processes. Damaged or faulty items account for a similar proportion of refunds, so don't over-pack parcels or skimp on protective wrap for fragile contents. Resolving these basic problems could eliminate a significant percentage of returns. Plus, you're more likely to retain customers who trust you to deliver the right goods.
4. Improve product imagery.
A couple of basic shots no longer cut it. Show your products from multiple angles, allow shoppers to zoom, and use people in your images to provide context and perspective. Video is now expected by shoppers, and is often the best way to demonstrate how a product works, moves, or fits in a real-world setting. Images that deceive shoppers on the quality of a product are guaranteed to generate returns from disappointed customers. Avoid losing the true depiction of a product in your editing process - it's all too easy to tweak a color or texture to the point that it becomes misleading.
5. Display reviews and UGC.
Customer photos of products are the perfect complement to your polished professional shots. User-generated content (UGC) that shows real people using your products resonates with shoppers and gives a more realistic insight into whether it's the right purchase for them. Feature reviews so shoppers can assess others' feedback. If this helps them to identify an issue that would ultimately lead them to return the product, it's best they don't buy it in the first place. Whatever you do, don't delete negative reviews. Shoppers are suspicious of products with 100% favorable ratings. Keep your UGC authentic.
6. Provide detailed product descriptions and specs.
Shoppers used to avoid purchasing certain types of products online in favor of speaking to an informed sales assistant or taking their own measurements in-store. This was particularly true of technical products or homeware items. Now, shoppers are more willing to buy online if sufficient information is provided. But, when it comes to expensive purchases, you're guaranteed to see elevated levels of returns if the product doesn't meet the expected specs. It's always better to provide too much detail than too little, just make sure it's presented in a way that's easy to read and navigate.
7. Pre-empt problems with live chat.
Shoppers with highly specific requirements might have additional questions after reviewing product descriptions. This is where live chat can save a sale by readily answering questions, or pointing shoppers toward the relevant information. For instance, over 40% of uncertain shoppers will order multiple variations of the same product with the intention of only keeping one. Customers who do this regularly can significantly drive up your return rates. The more guidance you can provide to direct them to the correct product, the less likely they are to send items back.
8. Offer size finder tools.
In the fashion industry, issues related to size are a major source of online returns. Inconsistency in sizing from brand to brand is a common complaint, and one that can only be overcome by being real about your measurements. Don't wheel out the standard industry graphic, get into the details of what your sizes look like across each line, and make that information easy to find. If you show a model wearing an item of clothing, tell shoppers which size they are wearing. Online size finders are an excellent tool for taking an individual customer's measurements and returning the best fit for them. Personalize the shopping experience even further by using this information to recommend "your size in this item" on product pages.
9. Consider augmented reality.
Augmented reality (AR) shopping is now on a fast-track to becoming mainstream. Even as stores re-open, restrictions remain in place when trying on clothes or sampling products. AR could be the answer, allowing shoppers to virtually trial an outfit, find a lipstick shade, or even preview how furniture would look in their home. Anything that gives shoppers a more realistic perception of a product before they buy is going to drive down the likelihood that they'll be disappointed by the real thing when it's delivered.
From simple website changes, to wider e-commerce strategy adjustments, these steps can have a significant impact on online retailers' return rates. Business costs and logistics aside, customers will appreciate the improvements to the shopping experience.