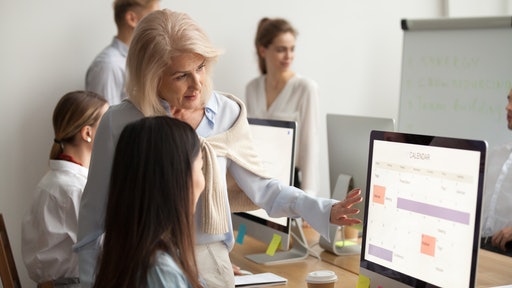 Getty Images
Supply chain disruptions caused by the Coronavirus disease (COVID-19) pandemic affected over 90% of Fortune 1000 corporations. This is hardly a surprise. Bans on travel and transportation, critical employees working from home, stock languishing in warehouses, deliveries experiencing major delays – all of this adds up to a supply chain nightmare.
As the world gradually rights itself, wholesale manufacturers and distributors need to get back to normality as quickly as they can. They also need to build resiliency for the future, so that they are as adaptable as possible when the next crisis comes.
Building this supply chain stability requires leveraging automation technologies to quickly optimize business processes. Where should leaders begin?
The automation imperative
COVID-19 has taught leaders everywhere that digital transformation can no longer wait. Distributors and manufacturers need to modernize processes and cut non-critical expenses right away. Ideally, they need to do this while keeping their workforce intact.
This new digital transformation pressure doesn't mean everything has to happen at once, though. DT can happen effectively one business process at a time. By upgrading dated processes with the help of technology, enterprises can quickly start to do more with less.
Supply chains are complex, and when a crisis like COVID-19 hits, lots of elements of a given supply chain are beyond an enterprise's ability to influence. However, there is always a section of the supply chain that enterprises can influence: that section where the delivery is from their own warehouses to their end customers.
Automating the sales order process
One key way to digitally transform this critical portion of the supply chain is to introduce automation to the handling of sales orders.
During the COVID-19 pandemic, manufacturers and distributors have been experiencing new stresses. Delivery times have been scrambled, and companies have found themselves drowning in customer inquiries. Across the board, people are worried and want clarity.
For manufacturers and distributors, customer relationships are paramount. This means that they need their customer service representatives (CSRs) doing the very best job they can. Only with CSRs working effectively can companies reduce order-cycle times and show stability to their customers.
Over the past few months, showing this stability has been very hard. CSRs have been working from home, without their usual tools. They've been under emotional stress. All of this has come at a time when customer inquiries are more numerous and more complex than ever.
The order processing pressures of COVID-19 have made clear a longstanding reality: Manual order processing is dated, inefficient, and – from a business perspective – hard to tolerate.
Our organization has established that, on average, CSRs spend one third of every single workday manually keying in purchase orders received from customers.
In 2019, half of all U.S. manufacturing and distribution sales were processed this way – a total of $8.4 trillion dollars in business-to-business sales. This manual processing method is prone to error. Purchase-order backlogs sit idle overnight, or cost overtime to process. The unnecessary cost is often as high as $26 per order.
This was always a clunky process that slowed down the supply chain. In the COVID-19 and post-COVID-19 era, it has been shown to be unacceptably inefficient.
Using custom-built software, inside 30 days, sales order processing can be fully automated. A company can automatically convert emailed purchase orders into sales orders in the enterprise resource planning (ERP) with 100% accuracy. No CSR has to intervene. Order processing is sped up from hours to moments. The benefits proliferate up and down the supply chain.
By automating a previously manual process, companies significantly accelerate the sales order process. They regain thousands of staff hours. Those hours can be reallocated to activities that add value to the organization – activities like high-quality customer service, and other revenue-generating processes.
The future is automated
There are many business processes that can be optimized through automation, creating supply chain benefits. When processes like sales order processing are automated, new digital transformation possibilities are realized. This crisis has reminded leaders that they need to consider where they are burdened by dated, inefficient processes. They need to think how they can become as resilient and agile as possible, so that when the next crisis comes, the impact is minimized.
The COVID-19 crisis has shown that automation is the route by which manufacturers and distributors can optimize business processes and effectively react to irregularities in the supply chain. A project like sales order automation is a high-impact, high-ROI initiative that quickly empowers companies to do more with less. It allows enterprises to maximize their revenue opportunities and create cost savings without requiring extra resources. The outcome? Supply-chain resilience — now, and into the future.