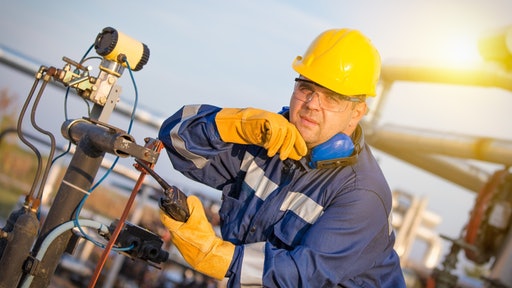 Getty Images
The trade relations between China and the United States have been tense over the last few years. This past January, China and the United States signed a "Phase 1" trade deal, where China agreed to buy an additional $200 billion of American goods and services over the following two years. This deal resulted in the suspension of a planned tariff last December on approximately $162 billion worth of Chinese goods, with an existing 15% duty on imports worth around $110 billion halved.
While the tariffs affect many different types of goods that are imported and exported between the two countries, there is another battle brewing in this growing trade war—strategic metals.
China has dominated the supply chain
For years, China has viewed its dominance in strategic earth metals as potential leverage that can be used against the United States, which include trade disputes. Research firms and industry observers believe China values its strategic metals dominance for geopolitical values over commercial gain.
Rare specialty metals such as tungsten are used for a variety of advanced technologies within industrial manufacturers, as well as mining operations such as heavy-duty construction and drilling equipment. The metals are also used in the automotive industry, as well as aerospace and defense.
According to a report by Horizon Advisory, China cultivated its rare-earth industry through years of state subsidies and is prepared to use it as a geopolitical weapon.
China controls the market for nearly 35 precious minerals and metals that are important to the United States for production and manufacturing, and tungsten is among them. Furthermore, the second largest tungsten supplier, located in Vietnam, had sourced 6 million metric tons last year. Other regions outside of the United States such as Russia, Austria and the United Kingdom are also known to have important tungsten sources.
What's at stake for rare-earths
The issue at hand is that China has limited the amount of tungsten exports that can be shipped to the United States, and this has caused great concern about the overall supply chain of tungsten.
In what was seen as an aggressive move, Chinese President Xi Jinping toured a region of the country last year that bills itself as a rare-earths kingdom, and this rhetoric was viewed as China strong-arming much of the rest of the world and flexing its muscle for strategic metals supply.
What's at stake is a more bountiful supply chain of strategic metals such as tungsten. To combat this, the U.S. Defense Department is starting a new grants program to help develop a processing facility at Mountain Pass, Calif., currently the only U.S.-located mine for rare-earths materials. However, U.S. manufacturers need more supply, and soon.
New tungsten production will open the global supply chain
Other new entrants into the market have begun mining projects throughout the world that are mining for tungsten. These efforts are critically important to increase supply levels and exports back to the United States, which will benefit the overall global supply chain of tungsten for production and manufacturing.
The Korea Tungsten project located in the Sangdong Mine of South Korea hosts one of the largest tungsten resources in the world. This mine was the leading global tungsten producer for more than 40 years and it has the potential to produce 50% of the world's tungsten supply. The project has become a center of focus recently for resource experts, miners, investors, shareholders and other interested parties around the globe.
Without access to rare-earths found in locations such as the Sangdong Mine, the consequences of a continued strained supply of these metals would be disastrous to the U.S. economy, particularly during the Coronavirus disease (COVID-19) pandemic. As a result, opening the supply chain for these rare-earths will help alleviate any supply threats that continue to grow from China and its long-held dominance of the market.
Hopefully, the Sangdong Mine is one example of relief United States and global manufacturers will see from the mining and production of tungsten in an effort to ease the global supply chain of this precious raw material, which is sorely needed for some of today's most important uses.