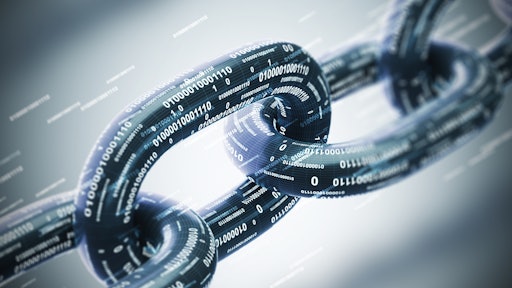 Getty Images
The Coronavirus disease (COVID-19) has shocked supply chains around the globe, creating the need for new logistics strategies that enable companies to adapt and endure.
In the United States, nearly 75% of firms have already reported supply chain disruptions as a result of coronavirus-related restrictions. A considerable number of suppliers are invoking force majeure clauses to break contracts they can no longer uphold given the closure of factories and cancellation of transport bookings. Shifting customer demands have massively affected deployment of specific products like toilet paper, resulting in an increase in the bartering system of trade.
Despite some factories in China sputtering back to life — a hopeful sign for the global economy — don't expect the strain on the supply chain to let up anytime soon, as uncertain forecasting, a lack of raw material availability and productivity losses continue to impede business as usual. Business leaders can, however, take several steps to create more resilient supply chains capable of withstanding disruption now — and in the years ahead.
Top predictions for impact
As consumers continue to hoard products like hand sanitizer and governments enact restrictions on certain exports like medical supplies and personal protective equipment (PPE), shortages will affect some industries more than others. But experts still anticipate every sector will be affected in some way. Here's what you need to know:
● Ramp-up will be slow. Many plants have been forced to throttle down or temporarily shut down in the wake of the Coronavirus, resulting in a disrupted supply base, uncertain lead times and bankruptcies. Productivity losses driven by new health and safety guidelines create further delays. Additionally, while most businesses are typically aware of issues with their Tier 1 suppliers, unforeseen delays related to Tier 2 and 3 components will also clog the supply chain.
● Demand visibility will be reactive, creating risk in order fulfillment out of the gate. While advances in technology, including artificial intelligence, machine learning and prescriptive analytics have afforded enterprises more visibility into the supply chain than ever before, these models simply weren't built to predict the impacts of a pandemic. Visibility will be even more limited for less mature organizations that have yet to leverage these technologies — simulating scenarios on spreadsheets simply doesn't work anymore. Collaborative planning will be critical, but still won't provide enough lead time for most industries, and balancing trade-offs like customer service, attrition and product rationalization will be complex.
● Business models will change to support the "new normal," impacting the supply chain. B2B enterprises are starting to blend their operations with B2C offerings. Many are turning to new revenue channels like e-commerce to better handle shifts in demand and diversify their markets. For example, parallel supply chains, like foodservice and retail, are consolidating. As many local farmers are unable to offload supplies to the restaurant industry, they're selling directly to eager consumers, resulting in soaring community supported agriculture (CSA) membership.
● The emphasis on worker health and safety will reduce throughput and overall productivity. Many aspects of production will take longer as a result of increased sanitation measures and social distancing requirements. More manufacturers will therefore turn to digital enablement and automation to create efficiencies elsewhere (e.g., predictive maintenance). Digital transformation, which has been historically slow across the industry, will shift into overdrive.
Four steps you can take now
As COVID-19 continues to disrupt business as usual, major changes are headed for the supply chain, and they won't be temporary. The following steps will help enable a more flexible yet durable supply chain for years to come.
Evaluate supply base durability, identify risk and take appropriate steps.

Start by developing a thorough understanding of your supply base through a collaborative mapping exercise with suppliers. Then, aim to diversify your supply base where single sourced. Diversification is especially important for critical business components to hedge against potential crises like the coronavirus. Whether domestically or overseas, establish dual sources for all your critical components. Additionally, consider onshoring or nearshoring to shorten your supply chain and make it more nimble, but keep in mind that strategies will vary by sector. The consumer goods industry — apparel, footwear, electronics, paper, aerosol, etc. — likely won't undergo a major change due to the cost of supplies and labor. The life sciences industry, on the other hand, is ripe for logistical reconfiguration. Health product providers, especially pharmaceutical companies, should strongly consider reshoring or nearshoring as a defensive response to the pandemic. If you're unable to mitigate risk, closely monitor all processes and leverage a variety of communication channels and technologies to closely track the global supply base.

Trust some forecasting models more than others.

Most companies use six months to two years of historical data in their demand forecasting models. But with a disrupted supply chain and volatile demand, that data is irrelevant and these models are no longer reliable. All you can do is try to hedge your predictions and focus on which levers to pull to drive profitability, like focusing on specific customer segments or your more profitable products. Scenario modeling and planning can help you make more data-driven decisions, especially in time of volatility, uncertainty, complexity and ambiguity. Likewise, lean heavily on collaborative planning to fill in gaps and make the most informed decisions possible. Focus on online order fulfillment and eliminating other manual activities for your sales teams so they can spend more time (virtually) collaborating with customers on forecasting.

Put the safety of your employees and customers first.

Develop a comprehensive worker health and safety program to create durable, dependable operations and mitigate the risk of a shutdown. Look at the solutions essential industries have already implemented, like changes to cleaning routines, PPE requirements, common area protocols, shop-floor redesign and employee training. Automation and robotics can help skeleton crews address labor gaps necessitated by social distancing and reduce the duration of shutdowns for cleaning. Solutions like predictive maintenance can help offset overhead costs and unavoidable productivity losses due to social distancing and cleaning requirements. Once your environment is stable and safe, use lean principles to optimize productivity and minimize impact to your earnings before interest, taxes, depreciation and amortization (EBITDA).

Understand the effects of consumer behavior on your and your customers' businesses.

Industry leaders like Nike rely on sales and operations (S&OP) frameworks to optimize their supply chains daily and remain flexible to shifting market and customer demands. Companies that use these frameworks are better positioned to adapt to and survive market disruption, and will likely outpace their competitors. If you don't already have an S&OP program, now's the time to develop one. If you do have S&OP in place, accelerate your cycles and hone in on strategic customer and SKU segments. Integrating your marketing, CX and R&D strategies within your S&OP will ensure your supply chain is even more agile. Determine your top customers and SKUs, then look for ways to be more adaptive to customers and gain market share, like product augmentation and value-added services. Likewise rationalize which SKUs you previously maintained that are nice to have, but don't drive your margins.
We may start slowly returning to work in the near future, but COVID-19 will impact global supply chains for far longer. Reevaluation, collaboration, safety and operational planning are critical to creating a resilient supply chain that can adjust to changing market conditions quickly and efficiently.