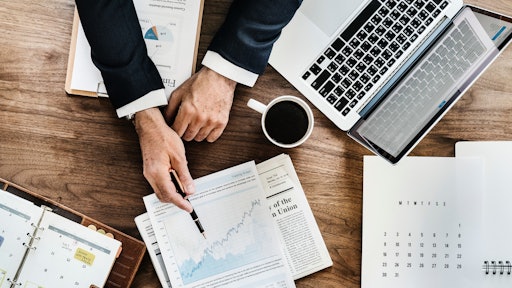 Pexels
Organizations increasingly are taking a candidates' emotional intelligence (EI) into consideration when hiring and/or evaluating a chief procurement officer (CPO).
Daniel Goleman is one of the pioneers in the research of how EI affects the performance of leaders in the workplace, particularly at senior levels. In Goleman's book, Working with Emotional Intelligence, the author makes a compelling case for the high correlation between EI and the likelihood that a leader will be a successful change agent—assuming that the person has basic job competencies.
Goleman notes that an executive with a medium IQ but high EI is far more likely to be successful than a leader with a high IQ and low EI.
The landscape of procurement at complex organizations necessitates having a CPO with a high EI, particularly in leading procurement transformations.
Applicability in Procurement
There are many examples that demonstrate the importance of high EI for a CPO, including the following:
Procurement as a function. Procurement as a function tends to have an inherent degree of conflict built into it. Internal customers often reflexively view procurement as a restrictive function that seeks to limit their ability to effectively procure goods and services. CPOs with high EI can shift the conversation to one of collaboration and become trusted advisors to internal customers rather than organizational policemen.
Strategic sourcing initiatives. High-performing CPOs need to aggregate spend and implement category-led strategic sourcing in organizations that often have very decentralized functions with varying objectives; this is particularly applicable to indirect procurement. This necessitates finding a leader who can influence stakeholders to understand and keep the incremental value of working collectively for the greater good of the organization in mind. Most successful strategic sourcing initiatives require early collective input and collaboration from diverse sets of stakeholders. CPOs who are superstars can adeptly leverage interpersonal relationships to build coalitions.
Stakeholder resistance. A high EI enables the leader to detect interpersonal factors that may fuel a stakeholder's internal resistance. A CPO will often need to engage highly resistant stakeholders—for example, those who want to know "what's in it for them"—in strategic sourcing initiatives. An adept leader with high EI is skillful at turning opponents into advocates.
Emotional Competencies
Working with Emotional Intelligence outlines the following five areas of emotional competencies: self-awareness, self-regulation, motivation, empathy and social skills.
Self-aware. A self-aware CPO is cognizant of their interpersonal strengths and weaknesses and easily acknowledges past failures. It is critically important for a CPO to frame failures in terms of vital interpersonal lessons. If an executive never takes ownership of their mistakes, there is a likelihood that similar missteps may reoccur.
It is also critically important for a CPO to have a realistic self-assessment of their strengths and weaknesses. If a leader is unwilling to acknowledge their weaknesses, it is impossible to augment their team with others who can help the organization in areas where the leader may not be strong.
In addition, it is often important to solicit and obtain feedback from others and integrate criticism without getting defensive or overreacting. Procurement needs to measure the overall level of customer satisfaction as a function. A defensive CPO is less likely to embrace internal customer feedback and/or criticism because they may misperceive this as a flaw in leadership.
Ego. A CPO who has a strong ego and needs to prove to others they are the smartest person in the room may hit a brick wall. An internal stakeholder may put up a barrier if they sense the CPO is lecturing or proselytizing on procurement as a function.
Self-regulation. A procurement superstar needs to be cognizant of their internal emotional responses and reactions as they occur. If an internal stakeholder is resistant or personally reactive, a CPO needs to keep their emotional ballast in check.
If a leader has the volume of their own emotional responses on mute, they are likely to displace or project everything onto others. If the volume of their emotions is excessively high, then the procurement executive is likely to be distracted and deaf to the thoughts and perceptions of others.
Motivation. Internal stakeholders may be motivated by both extrinsic and intrinsic factors. A CPO will often encounter a stakeholder who has a high degree of resistance to any transformative or substantive change in procurement practice. The CPO needs to identify the source of the stakeholder's internal resistance and interpersonal dynamic that may be fueling the resistance. For example, is the stakeholder worried about a loss of autonomy in procurement decisions, or are they simply risk averse?
The CPO's team is likely to be diverse, with a wide range of factors that motivate the various team members. A highly successful CPO often has to find out what motivates each of their direct reports to maximize the performance of the team.
A CPO also has to strike a collaborative approach with vendors to capture future capabilities for the good or service. A leader who sees the vendor relationship from only a transactional standpoint may miss the levers of influence beyond the sale.
Highly adept leaders understand the varied landscape in the interpersonal wiring and motives of others. They often seek to embrace differences in a nonjudgmental way in order to maximize the collaborative efforts of others. This always requires that the leader be able to observe the emotional reactions of others nonjudgmentally without letting their own emotions hijack things in a nonproductive way.
Empathy. Most stakeholders will be receptive to change and procurement transformation once the leader has connected with the stakeholder's pain points in an empathetic way. Many CPOs will describe empathy as the organizational glue that solidifies the relationship and opens the door to transformative change.
Goleman provides readers with a great deal of evidence on the correlation of a leader's degree of self-awareness and ability to convey empathy. Leaders with high degrees of self-awareness can detach from their own feelings and extend empathy to others.
Social skills. Conflict with others in the organization is often an inevitable component of transformational change. CPOs who consistently avoid conflict frequently fail to challenge others and move the organization forward to true procurement transformation. Skillful leaders can handle the emotions of others and the inevitable conflict that may arise without needing to prove their superiority or higher intellect or demonstrate that they are "always right." Evolved leaders know the reactions of others are often about the landscape of someone's interpersonal wiring and not simply about the CPO.
CPOs with the core competencies of self-awareness, self-regulation, motivation, empathy and social skills are far more likely to lead successful transformations in procurement.
Steven Lutzer is the president of Lutzer Global Inc., an executive search firm that specializes in procurement, strategic sourcing and supply chain management. Lutzer had a 20-plus year career in supply chain management and global sourcing before founding Lutzer Global.