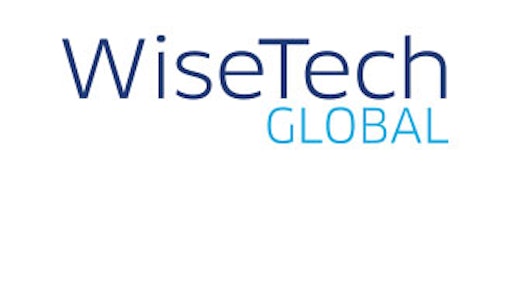 WiseTech
WiseTech Global has acquired Containerchain, a provider of shipping container tracking and managing systems for just over $65.8 million (AU$92 million) in cash.
Containerchain provides a variety of software products for various sectors. The software includes CDMS, a container depot management system for managing all aspects of container depot operations, including gate management, inventory management, container survey, repair and fully automated billing. The company currently operates in Malaysia, Germany, Netherlands, Belgium, France and the U.S., covering more than five million import and export container movement notifications annually.
"Containerchain is a valuable connector technology, digitising and optimising container depot operations and gate slot-bookings, adding adjacent technology to our portfolio of… execution capabilities for 2PL and 3PL and further facilitating our new platform in development, CargoWise Nexus," Richard White, CEO and founder of WiseTech Global says. "We currently track more than 12 million ocean containers annually through all major milestones, including container depots and ports. Now, with Containerchain, we will be able to provide additional visibility, notifications and decision-making capability domestically on both ends of the container chain. Increasingly, we are expanding into capabilities that will connect and enable logistics providers and carriers with beneficial cargo owners such as shippers, importers, exporters and other logistics users."
FreightWaves reports that WiseTech has bought 12 companies since June 2018 that spread across the globe. The company has reportedly carried out 28 acquisitions in the last five years.