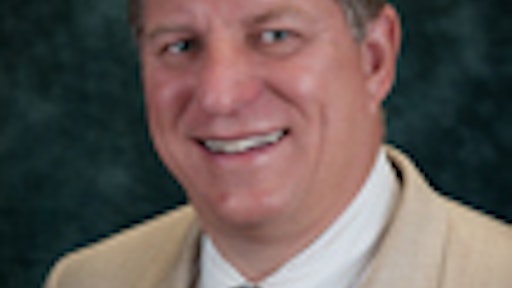 Procurement is once again at a dramatic inflection point as a profession. The '90s saw strategic sourcing and shared services established as core elements of the procurement professional's skill set, while the '00s added procurement automation, category management and source-to-pay business payment systems (BPS) to this foundation. The result is a factory model for procurement characterized by consolidation, process efficiency, cost takeout and compliance.
While some companies are still late adopters, these capabilities are now table stakes, and organizations that fail to take heed may find procurement hindering rather than helping in transitioning to the emerging business ecosystem. As such, chief procurement officers (CPOs) face a significant challenge of adapting their organizations to the new competitive reality.
A key trend affecting procurement is the basic fact that old jobs are going away and new jobs emerging. Most traditional procurement work can now be performed offshore and is increasingly automated. Transactional activities, including requisition processing, purchase order (PO) creation, change orders, reconciliation, spend analytics, compliance reporting and exception detection are now largely automated, and involve only a fraction of the human labor that was required just several years ago.
Robotics and Innovation
The advance of robotics process automation (RPA) means that even strategic sourcing functions are increasingly going to be performed by cognitive tools that effectively learn from human professionals and perform sourcing functions. These functions may include vendor identification; requests for information, proposal or quotation (RFx) creation; analysis; and scoring. Negotiation is going to be streamlined as standard agreements and click-through acceptance of terms for ordinary purchases become commonplace.
Companies still trying to optimize traditional tools may discover that new adaptive robotics technologies can use these tools better and more efficiently than humans for certain processes. Consequently, the fewer jobs that remain in procurement are going to be higher competency and higher paying.
Another key trend is a fundamental change in the sources of procurement value. Most procurement organizations are organized around the principles of commoditization and cost savings. This mass production/factory mentality tends to reward sameness, and undervalues uniqueness or innovation, and ignores procurement's potential impact. The focus on cost takeout is based largely on prescriptive requirements. In other words, the paradigm of fixed specifications, defined by the buyer, enables apples-to-apples comparisons. Because assigning a value for unique capabilities is more complicated, most traditional sourcing models define purchased goods and services as commodities with limited differentiation.
Where it exists, differentiation is usually half-heartedly accommodated by assigning a qualitative score for something nebulously described as a value add, which may be used as a tie-breaker if price and the vendor's ability to meet core specifications are judged to be essentially equal.
While the commoditization/cost takeout approach works for many traditional subcategories of spend, these goods and services are, as mentioned, quickly transitioning to outsourcing models and adaptive RPA. The implication is that, over time, traditional cost takeout-focused sourcing for commoditized categories may be entirely non-differentiating—and therefore a career dead end.
The problem (or opportunity) is that rapid innovation means that capabilities and features often defy commoditization. Most procurement decision models are incapable of fully evaluating and placing a value on unique capabilities or innovation. Moreover, most procurement professionals focus on what they know—sameness rather than innovation. As a consequence, they continue to be marginalized, forever fighting for a seat at the table when it comes to decisions that involve innovation.
The fastest growing companies, and frankly, the ones that are going to survive over the next decade, are competing through aggressive innovation and the ability to reach an entirely different generation of customers. These customers are rejecting the old models, and embracing and demanding capabilities such as mass customization, instant gratification and extreme mobility, operating in the environment of everything as a service (XaaS) and the Internet of Everything. The business model is quickly moving from a Model T to a Tesla version. In this world, the lines between software, and infrastructure and service, and between internal and external capabilities are becoming blurred.
Yesterday's sourcing processes simply are not designed for this environment, and new approaches that are faster, capable of managing greater complexity, and shift the focus from cost takeout to business enablement and value creation are necessary to succeed.
As relationships become more complex, vendor management becomes crucial. An organization's ability to collaborate with vendors to innovate may drive growth and market differentiation. Managing complexity, defining and measuring shared outcomes, mitigating and managing (rather than reallocating) risk, and accelerating incentives are key.
The bottom line is the ability to manage a relationship, post award, is going to become much more important than the ability to negotiate a good contract.
Implications for Procurement Talent
Stated bluntly, many of today's sourcing and procurement professionals are not going to be successful in this new world. Those who make the transition probably already demonstrated innovative and adaptive behaviors. CPOs should begin now to retool their organizations with the talent that enables rather than hinders transformation. CPOs should focus on five key competencies in rebuilding their organizations:
Consultative attitude. This includes a natural curiosity, personal accountability with a results orientation, an ability to reframe business problems, and to rapidly adapt new tools and models into problem-solving.
Financial sophistication. The new professional must build and drive sourcing and evaluation models, and structure deals that incorporate financial measures of value creation.
Communication and change management skills. As an agent of change, the sourcing professional must crystallize complex ideas into straightforward messages that drive adoption within their organizations.
Technical savvy. The procurement professional must stay abreast of rapid changes in technology and understand how that technology is driving the business, as well as how to use technology to more effectively deliver procurement-related services
Vendor management skills. Whether creating or managing the relationship, the professional must be adept at managing complexity and getting the best performance out of partners in a networked, collaborative world.
We are going to continue this discussion with a deeper look at how CPOs can manage this change, and attract and keep the talent that is going to be necessary for the emerging business environment. The alternative is marginalization and extinction of the procurement profession.
Companies in this article