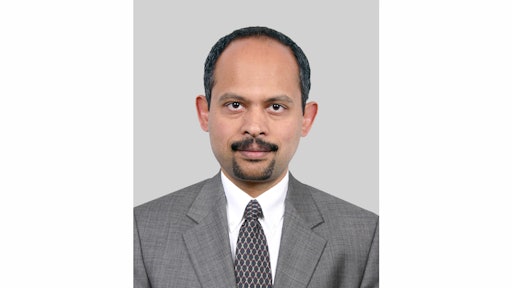 Current Situation
Global industrial growth is a key driver for increasing consumerism and demand for quality products. Added to this, the increase in global population puts tremendous strain on our natural resources. The business imperatives arising from this situation demand consumer goods manufacturers to constantly innovate and expand around their primary source of raw materials. Food manufacturers specifically face a daunting task as agricultural land is under constant threat of getting consumed to fuel industrial growth. The global food crisis of 2008 was just a precursor of things to come, and served as a warning for all the decision and policy makers to get together and think about meeting the global food demand.
Statistics from the Food and Agriculture Organization of the United Nations (FAOSTATS) reveal that there will be a severe food supply shortage by 2020, due to a growing global population and the shrinkage of available natural resources to feed these growing numbers. Companies are focusing to tap the potential of emerging nations (Brazil, China and India) and Africa, which continue to provide an abundance of agricultural resources. In addition, these regions are also the future growth markets for companies as demand plateaus out in the developed markets. Companies are additionally looking at innovative ways of increasing productivity and land usage in North America and Europe to continue maximizing yields without disturbing the fragile ecological balance in these regions.
Current Challenges in the Food Value Chain
Agri-commodity trading companies and food processing companies have a business compulsion to continuously monitor the demand-supply changes in the market in order to ensure a stable supply chain. The ability to manage market volatility and build strong source-to-supply value chains will drive business growth for these companies. Growth will also come by virtue of expanding into newer markets and inducting competitive suppliers from these markets. However, expanding into emerging and growth markets can be very challenging. The inherent complexities in these regions—policy, infrastructure and people—increase the operating risks for any business.
The main challenges for future growth, as we see it, are:
Managing complex supply chains. The complexity of the food supply chain is expected to get aggravated as companies look for global suppliers to drive down costs of raw materials. Managing this network of vendors and ensuring high standards of supplier performance will be critical to build competitive edge.
Keeping pace with compliance and regulatory needs. The growing importance of compliance, be it trade-related regulations or food quality-related acts (like the Food Safety Modernization Act or FSMA), adherence, control and operational transparency will be an important factor in ensuring business continuity. Ability of food companies to track and trace the value and quality of the traded commodities will need investments in competent processes and support systems to ensure robust risk management.
Complex demographics of emerging markets. The per capita land ownership of these regions range from a few acres to more than 100 acres of cultivable land. The cascading effect is the large number of farmers that need to embrace new farming technologies and methods. (India alone has more than 120 million farmers, a number higher than U.S. and western Europe combined.) The ability and speed to reach a large group of these growers in a cost-efficient way will be key to succeed in these markets.
Infrastructure chokepoints. Taking prudent asset investment decisions and ensuring optimal utilization of such assets is always incurs big leverage in delivering competitive edge. Existing infrastructure strengths across the food supply chain succeeded in creating chokepoints for competition and have built high entry barriers. As companies expand to newer geographies, they will need to do smart and strategic investments in supply chain infrastructure. Local conditions (both political and competitive) play a major role in defining the success of such capital spends. It is imperative for agriculture and food companies to have sufficient decision support systems in place to make the right choices.
Building Data Value Chains
Access to the right information at the opportune time will be critical for agriculture and food companies to be prepared to face the upcoming business challenges. From the data collected at farms to its transformation as it travels across the food value chain, the ability to extract value at each and every value chain hand-off will enhance the business responsiveness of these companies.
The entire farm-to-shelf chain has a variety of data, which is usually unstructured or semi-structured, and the data flow from one stakeholder to another does not happen unhindered. This calls for collaboration amongst stakeholders of the value chain and the need to build a data value chain.
A reliable data value chain will help build and control a sustainable agri-supply chain. It will not only reduce information asymmetries amongst stakeholders, but will also ensure better accountability, traceability and product stewardship across the value chain. With big data acting as a key enabler for growth in various businesses, agribusiness can also use analytics-driven insights to strengthen its value chain. A data value chain will benefit all the stakeholders by increasing efficiency, reducing costs and improving productivity through insights-driven decision-making.
How to Build Robust and Reliable Data Value Chains
The food value chain has a wide variety of data sources and stakeholders across the value chain are finding it difficult to make sense of the voluminous data flow. A data value chain must be built to process this constant inflow of data, transform it as it flows, store key findings, and add the rest to a queue for deeper understanding and analysis.
Step 1: Identify Stakeholders across the Value Chain and their Data Needs (Data Governance)
It is necessary to identify the right stakeholders and their data needs in order to build a reliable and robust data value chain. Identifying the right sources of data will help in avoiding irrelevant data overload, and thus aid in better data capture and efficient data storage.
Step 2: Gather, Cleanse, Prioritize and Group Data for Better Handling (Data Acquisition)
Data gathered from the identified data sources must be cleansed further and only reliable data must be considered. The data must be prioritized based on how it affects the value chain and similar data must be grouped for easier access during analysis. This data acquisition may happen through remotely managed devices and sensors, or could be as simple as capturing every enterprise transaction that happens across the value chain.
Step 3: Discover Trends and Patterns, and Draw Insights for Better Decision-Making (Data Analytics)
Usage of a combination of business rules and statistical tools can help build real-time decision-making capabilities across the food value chain. Cross-integration of various functions across the value chain can provide better understanding of the agri-trading and processing activities. Identifying the linkages in this value chain and predicting the impact upfront through simulation-driven analysis can provide opportunities for better decision-making.
Step 4: Communicate to Stakeholders across the Value Chain with Relevant Information (Data Distribution)
Data in the form of personalized information can be distributed to stakeholders of this agribusiness ecosystem in the most efficient way. Using the latest mobile technologies, the value extracted from terabytes of data can be delivered on demand and on location. The seamless and virtual nature of this data distribution ensures the pervasiveness of information across business roles.
Conclusion
It is quite evident from the current trends that, with growing complexity of the agribusiness and food supply chain, availability of insightful information to facilitate quick decision-making will be taking center stage. Companies need to start to put together a plan to ensure that the data captured across a multitude of systems and processes does not get lost as it travels across the value chain. The data transformation journey will provide key insights to businesses to support growth plans. Building and managing the data value chain from farms to storage elevators to trading desks to processing units and finally to the retail shelf will play a pivotal role in making business decisions profitable and sustainable.