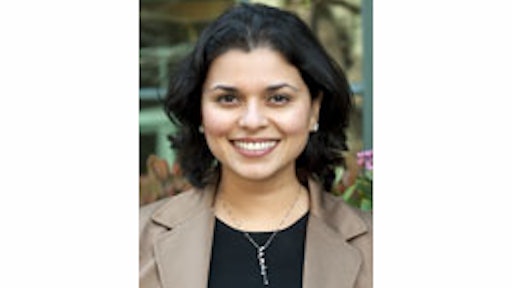 The countdown to Hanukkah and Christmas has begun, and businesses across America are optimistic. According to the National Retail Federation (NRF), sales in November and December are estimated to increase a steady 4.1 percent to $616.9 billion, higher than 2013's actual 3.1 percent increase during that same timeframe [1].
Brick-and-mortar stores aren't the only ones expected to benefit; this year, 56 percent of holiday shoppers plan to do at least some part of their shopping online[2].
In other words, consumers will be leveraging many different sales and purchasing channels for their holiday shopping, and they will expect exceptional service and consistency across every single touch-point. That puts a lot of pressure on product manufacturers, retailers, e-tailers, online systems and brick-and-mortar store operators. On the front end, they have to ensure a seamless, intuitive and engaging experience for their customers—all the way from the shopping experience to the delivery.
And at the back end, they will have to coordinate activities across their supplier network, including product component and material providers, as well as information technology (IT) service vendors, logistics providers, shipping firms and others who each play an important role in executing under the increasing pressure of getting the right product to the right customer at the right time.
Many companies will be introducing new products during the holiday season and that brings about an additional layer of complexity. These organizations will have to identify, onboard and manage new suppliers as quickly as possible, and also ensure all new products are reviewed and tested before they hit the market.
Added to this, today's increasingly vast, distributed and complex supplier networks bring about all new kinds of quality- and performance-related risks. For instance, a supplier may deliver a damaged product to a customer or they may run out of inventory at a crucial period. There are also data security and privacy risks to consider. If a vendor processes or stores personal customer information, it becomes vulnerable to theft, hacking and cyber attacks.
These and other risks can have a serious and lasting impact on the supplier, but more importantly, on the seller's brand and reputation.

The Multichannel Supply Chain: Understanding the Risks Involved
In 2013[3], major retailers such as Amazon were faced with a host of unhappy customers who did not receive their purchases in time for Christmas. Due to inclement weather, their shipping and logistics provider, UPS, was simply not able to deliver all of the goods on time.
Supply chain risks such as these are all the more amplified in today's era of the Internet and social media, where stories of negative customer experiences can spread like wildfire, damaging consumer confidence, brand loyalty and the bottom line. Even if a supplier or third-party vendor is at fault, ultimately, it is the brand that must bear the brunt of their customer's wrath.
This challenge is compounded further in a multichannel sales and customer fulfillment environment, where customers are able to shop anywhere, anytime they want. Shoppers today expect ease, convenience and consistency—whether they're purchasing from a website on their computer, in the store or through a mobile device application. If they have a good experience shopping with a company, but encounter issues or delays in the delivery process, they may not purchase from that same company again.
As businesses continue to revolutionize shopping and purchasing with new and more innovative experiences, the risks will only continue to multiply. Amazon, for example, is on track to launch their delivery drones, which will drop purchases right at their customers' doorsteps. Meanwhile, Apple Pay and Google Wallet made it extremely convenient for consumers to pay for their purchases by simply tapping their smart phones on checkout payment terminals.
These developments are exciting, no doubt. However, for organizations, it is time to implement more stringent quality controls at the back end—including across the supplier network. This is where things can get challenging. During the holiday season, companies must work closely with hundreds—sometimes even thousands of suppliers and sub-contractors, who are all spread across different locations, each supporting different critical activities. Managing risks across such a vast supplier network is no easy feat. Yet it must be done, not only because it matters to the company's brand and very survival, but also because it is increasingly being mandated by regulators.
The Consumer Product Safety and Improvement Act (CPSIA), consumer protection and data privacy laws, the Sarbanes-Oxley Act of 2002 (SOX), Federal Trade Commission e-commerce requirements, the conflict minerals reporting rule, and more all require companies to effectively assess and mitigate a multitude of risks in their supply chain.
Confronting the Challenges Head on
Here are a few best practices and guidelines that businesses can adopt today to more efficiently and effectively manage their supply chain and multichannel sales risks, especially during the upcoming holiday season:
Strengthen Supplier Governance
To best support your customers during peak shopping periods, it is important that you identify the key suppliers who will be helping you meet most of your demand. Ensure that they have sufficient capacity—not just within their own organizations, but also within their own supply chains. Onboard additional suppliers if required.
You may also consider onboarding additional suppliers, especially if you are introducing new products during the holiday season. Implementing a rigorous due diligence process to select the right suppliers is key. Make sure that your suppliers are trained to adhere to your processes, policies and controls early on.
To facilitate this effort, consolidate all supplier information in a common database—including contact details, person in charge, location, product or service offered, and quality certifications. This data is important because if a supplier issue occurs, you will be able to immediately identify the responsible party and take the appropriate action.
Assess Your Supplier Risks
If supplier risks are not effectively identified and assessed, they can easily spiral out of control. For instance, a business may not evaluate the risks that come with sourcing products from a certain country. If a supplier is based in a country that has very little product safety regulation, there is a high risk that their products may not meet your organization's rigorous quality standards. Or if the supplier is based in a politically unstable region or economy, the movement of goods from this supplier has a greater likelihood of being disrupted at any point.
Being aware of these kinds of risks in your supply chain can help you mitigate and manage them in a timely manner. I recommend meeting with key internal stakeholders to identify the top 10 supplier risks that could affect your business this holiday season. From there, evaluate and score each supplier against these risks. Once you do that, you can create a risk profile for each supplier. Then, identify all of the high-risk suppliers that need to be audited or monitored with priority.
It is also important to implement measures that can mitigate supplier risks. For instance, when it comes to your delivery channels, you need to understand all of the risks associated with each. For example, your customers may order their purchases online and pick them up in store, or they may shop online and select home delivery, or they may shop at a brick-and-mortar store and take their purchases home with them.
Once you map out all of your delivery channels, work to strengthen key controls at every point to ensure a smooth and seamless customer experience. Also, make sure that all of your stores are stocked with your products, as well as clearly define and track supplier service level agreements (SLAs) to ensure that goods are being delivered on time. Having proactive discussions about risk and engaging key stakeholders in this process can help ensure risks and issues are mitigated and managed accordingly.
Proactively Audit Your High-Risk Suppliers
Before the holiday rush begins, it is important to audit your high risk-suppliers to ensure they have sufficient controls and measures in place to mitigate the risks you identified. For instance, if you're accepting last-minute orders from customers two days before Christmas, make sure that your suppliers will be sufficiently staffed during this period to deliver the goods in time. Also, use previous audits to evaluate whether your suppliers are consistently meeting your standards when it comes to service, quality and customer satisfaction.
Strengthen Consumer Data Security and Privacy Measures across Your Supply Chain
It isn't just your own organization's information security processes that you should be concerned about, but also those of your suppliers. For instance, if you outsource credit card processing to a vendor whose applications are not compliant with PCI data security standards (PCI DSS), your customers' personal information could be vulnerable to a breach. Hackers are increasingly motivated and sophisticated, and all it takes is just one weak node to carry out a successful attack. So, it is imperative that you conduct regular audits across your organization and all of your vendors that manage personal customer information. Ensure robust information security controls are in place, and that processes are compliant with PCI DSS and associated regulatory requirements.
Rigorously Monitor Product Quality and Testing
Every holiday season witnesses a huge surge in both demand and sales. Many companies ride this wave by introducing a range of new and innovative products to attract even more customers. However, if these products are not effectively inspected and tested for product quality and safety, companies could end up facing serious customer complaints, product recalls and even litigation.
So, despite the holiday excitement and momentum, ensure that all of the parts and finished products coming from your supply chain are thoroughly tested to meet pre-defined standards around product quality and safety. Initiate third-party testing and certification, especially for children's products. Automate the testing and reporting process wherever possible to save time and effort.
Immediately Resolve All Issues
Don't wait for a supplier issue—such as a quality failure or lack of information security controls—to escalate. Proactively investigate and resolve issues now, and as soon as they arise, so that they don't recur during the holiday season. Also, work more closely with your suppliers to implement the effective controls and corrective actions needed. Retrain your suppliers as necessary, and constantly reinforce your quality policies and service guidelines.
Analyze, Learn and Strategize
Throughout the holiday season, ensure that you have the right teams of people, the right processes, and the right technologies in place to collect and analyze supplier risk data. Consistently monitoring and reporting on supplier performance and risks against pre-defined key performance indicators (KPIs) and key risk indicators (KRIs) can help the organization to more easily identify areas of concern or gaps, as well as support decision-making. Using graphical dashboards, reports, analytics and performance scorecards can further help identify trends—such as new customer insight, or gaps that require the creation of new policies and guidelines for your suppliers.
The holiday season brings with it plenty of opportunities to spread good cheer. As businesses continue to innovate, introducing new products and services to the market, reaching consumers across a variety of sales channels, experimenting with different kinds of mobile and e-commerce payment options, and delivering products and services in the most efficient manner possible, the need of the hour remains squarely on proactively managing and mitigating all of the associated risks. This is precisely where well-defined supplier risk and control strategies, robust monitoring and reporting processes, and comprehensive supplier audits and corrective action programs can make all the difference in the world.
What Not to Do
Don't wait till the holiday rush starts to assess and mitigate supplier risks. The time to act is now.
Don't assume that your suppliers will have the required risk controls. Audit them thoroughly.
Don't try to inspect all your suppliers at once. Focus on those that are high risk.
Don't forget to follow up with your suppliers after an audit. Ensure that all your recommendations are implemented.
Don't put off resolving any risk issues that arise. Address them proactively.
[1] https://nrf.com/media/press-releases/optimism-shines-national-retail-federation-forecasts-holiday-sales-increase-41#online
[2] https://nrf.com/resources/retail-library/eholiday-2014-pre-holiday-retailer-and-consumer-survey-results
[3] http://www.bloomberg.com/news/2013-12-25/ups-says-some-shipments-not-delivered-by-today-on-volume.html
Companies in this article