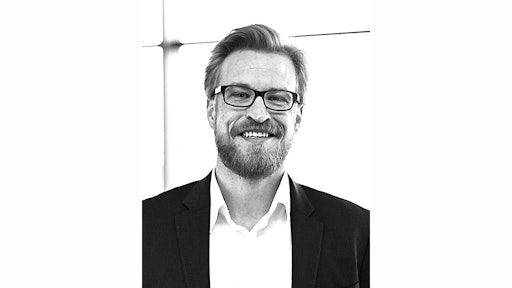 Global track-and-trace requirements have increased the complexity and demands on supply chains. Now, more than ever, pharmaceutical companies need to deploy applications, services and mobile solutions that satisfy many parallel goals. Pharmaceutical companies must consider areas of compliance, product integrity, product visibility and risk reduction, all while running supply chains at full speed and low cost. The decision to serialize and track products opens up a whole new range of options and can provide value-added benefits for pharmaceutical companies beyond basic compliance.
What is Traceability and Serialization?
Traceability is defined as the ability to track and trace products, batches, items or components through the supply chain from product manufacturing all the way to final retail. Traceability helps ensure pharmaceutical customers get what they pay for, including the safety of the product. Targeting a product as part of a batch makes recalls easier if a safety problem arises. Traceability also helps stop fraud by preventing distributors of counterfeit medicine from profiting off of fake products by verifying a given product I.D., including authentication features, and cross-referencing with information in the track-and-trace database.
Serialization, which usually kicks off the track-and-trace process, means to make each product unique by placing an item identifier (serial number) on every single product. Then, the product (or products) can be traced through the supply chain. Barcodes and radio-frequency identification (RFID) are two common methods that deliver traceability. Typically, a barcode or RFID transponder—usually containing a global trade item number (GTIN) and serial number—will be applied to items on the production line. Once identifiers are applied to the products, all product-related events, such as "produced," "shipped," "received," "dispensed" and so forth,will be captured along the supply chain by scanning these identifiers with mobile devices. This captured information is then stored in a database, along with product-related information that originated in production.
Current Regulatory Impact
Although traceability may seem like a common practice, it still has a long way to go and much more can be done to ensure its use, level of penetration and ability to fulfill traceability goals, while also driving higher levels of integrity in any pharmaceutical company's complete supply chain. The importance of traceability at an item level only intensifies as legislators introduce laws for food, beverage and drug traceability that manufacturers must abide by, including the 2015 requirements of the Drug Supply Chain Security Act (DSCSA)
Essentially, effective Jan. 1, 2015, the new requirements will require companies in the supply chain to do business only with trading partners that hold a valid state or federal license, and they must verify their customer's credentials. Companies will also have to provide transaction documents identifying items using the U.S. National Drug Code, packaging lot and quantity, in either paper or electronic form, and maintain the documents for a minimum of six years. Under the law, all companies that are part of a supply chain must establish systems to properly quarantine and dispose drugs they determine are suspect, or following reports by the Food and Drug Administration (FDA), law enforcement or a trading partner.
Pharmaceutical companies can expect the requirements to continue evolving over the next 10-plus years. Serialization is not a one-off development and pharmaceutical companies are challenged to comply with serialization regulations quickly and effectively.
Meeting Regulatory Mandates
Consulting companies offer traceability expertise through track-and-trace systems and applications to help ensure pharmaceutical companies are compliant with key regional computer system regulatory requirements. Regulatory requirements include Title 21 CFR Part 11 of the Code of Federal Regulations, which deals with the FDA guidelines on electronic records and electronic signatures (ERES), and the European Medicine Agency's Annex II, Computerized Systems—Guidelines to Good Manufacturing Practices (GMPs).
Pharmaceutical companies should quickly and continually adapt IT systems, production, packaging lines and business processes in order to achieve compliance with the ever-growing list of regulatory requirements for tracking and tracing goods throughout supply chains in the U.S., European Union, China, Brazil and Saudi Arabia. A quality track-and-trace solution can be implemented by any pharmaceutical company at any point in the supply chain regardless of the size of the business or current enterprise resource planning (ERP) system.
Benefits Beyond Compliance
Implementing track-and-trace infrastructure requires not only technology on the pharmaceutical packaging lines, but change management within the entire supply chain.
However, there are several ways pharmaceutical companies can leverage track and trace to produce business benefits beyond basic regulatory compliance, including:
Improved operations. By implementing track-and-trace systems, pharmaceutical companies can standardize operational procedures and harmonize processes in manufacturing plants, warehouses and distribution centers, helping streamline operations.
Competitive advantage. Track-and-trace systems can also give a pharmaceutical company a competitive advantage. With track and trace, pharmaceutical manufacturers are positioned to establish direct dialogue with consumers and patients, and can integrate the system into customer loyalty programs, helping ensure any unique individual receives the appropriate quantity of "rewards" and that only authentic individuals are recognized.
Waste management. Pharmaceutical companies are also able to ensure better waste management through a track-and-trace system. Scanning scrapped or decommissioned products whenever single items are taken out of the supply chain is normally required for a company that uses a track-and-trace system. The greatest benefit is for the patient, consumer and quality manager within the company, since flagging every decommissioned product in the track-and-trace database and offering the corresponding verification services can avoid waste product from re-entering the supply chain (and possibly being consumed).
Combat parallel trading. Parallel trading is another issue that can be avoided with a track-and-trace system. Parallel trading occurs when goods are bought in markets where the price is lower, and sold in markets where the price of the same goods is higher. Parallel trading is frequently an illegal practice in many industries, especially those where additional import and export taxes are added to the product price. Track and trace is a very useful tool to investigate potential parallel trading activities among wholesalers.
Avoid brand damage. Track and trace can also help pharmaceutical companies avoid brand reputation damage. For any pharmaceutical marketing professional, a worst case scenario is when a consumer is harmed – or even dies – due to consumption of expired, defective or counterfeit product. But even in less extreme cases, product reputations can be seriously damaged by counterfeits marketed and sold as genuine products, but are inferior in quality. In other industries, the problem is not the quality of the falsified products, but the fact that this results in revenue losses.
Improve recall management. Finally, track and trace can help pharmaceutical companies improve recall management. Batches can be recalled for many different reasons, but the most common is the detection of faulty ingredients within a given batch. Once the affected batch is identified, track and trace helps the manufacturer discover in what storage locations, wholesaler's and retailer's stocks the affected batch exists. The most common derived benefits resulting from improved batch recall capabilities include:
Ability to implement faster and partial batch recalls
Faster version replacement (updates to labeling and graphics on labels may require recalls of product batches, even if the product itself is OK)
Theft stock recalls (when genuine product is stolen and can later be traced through a unique identifier, helping simplify the recall process)
In summary, the most common benefits for implementing an integrated track and track program include avoiding patient consumption of recalled batches and expired products, while also combatting counterfeit products that create safety and revenue concerns.
Considerations for Implementation
Pharmaceutical companies interested in a track-and-trace system should consider several factors. Solutions should:
Support all serialization and regulatory reporting requirements around the world
Be easy to implement with minimal internal resources needed, and quickly achieve compliance with transaction information (TI), transaction statement (TS) and transaction history (TH)
Achieve compliance with the DQSA Suspect Product Verification requirements
Be highly secure, fault-tolerant and operate via a high-availability SaaS platform
Run on a time-tested platform, such as SAP Track and Trace with

SAP

AII and

SAP

OER
Integrate with partners using industry standards
Enable compliance with regulatory requirements for computer systems, including GMP validation
Be a feature-rich serialization management and traceability solution – for example, one that includes multiple product identification formats
Offer an extensive standard report set
Offer 24/7 support resources
Aside from simply complying with current regulations, the decision to serialize and track products on an item level opens up a whole new range of options and can provide real value-added benefits for a business.