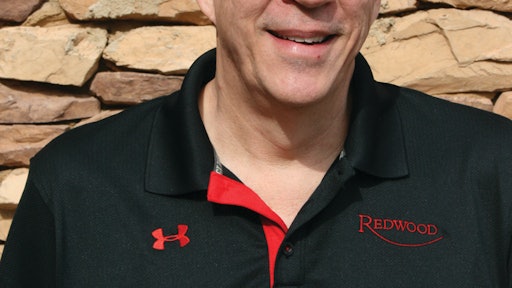 The current debate over supply chain efficiency and inventory management has many different participants. Positions are determined by organizational priorities—which often change. Unfortunately, not many real IT solutions currently improve this situation. With quick-fix procedures and complex technology putting out some fires, most supply chain executives still spend much of their time juggling priorities.
Predicting optimal supply and potential demand comes with many risks. Operational costs continue to climb. Customer service and your bottom line can both suffer if you have too much or too little to offer. The key to creating a long-lasting solution for a better way to manage inventory for your supply chain is to regain control with connected, standardized procedures that connect the customer and supplier more directly.
In the most dynamic inventory management, clients' orders initiate a process that automatically handles payment and sourcing directly from a supplier. For many companies, this changes the entire operational model from managing inventory to managing suppliers that can meet demands quickly. For many companies, this provides a significant advantage that uses an elegant but powerful technology—process automation.
Regain Control
Complex supply chains are flooded with stakeholders who have conflicting goals and objectives. From business and IT stakeholders, to customer service and manufacturing reps, how information is digested and the speed it is shared varies based on the mission of these individual silos. To truly regain control within the supply chain, you must focus on what makes each silo unique and break down those individual walls to create connected, automated processes.
Establish a Common Language
Rationalizing all of your organization's data with a universal code of measurement is the first step on the road to establishing a common logic or language to manage your supply chain. Think about what is relevant to your end customer, such as product weight, speed or volume, and set those standards across every part of the supply chain.
Next, create process steps so they follow a clear format that is tied to this unit of measure in real time. After this sequence is established, create automated processes that remain transparent during each individual stage. By keeping this transparency and clearly monitoring how it is progressing in the face of external and internal factors, you can make improvements along the way — regardless of the unique qualities of the operational silos.
Synchronize IT
With the common language in place across your enterprise, it's time to automate processes that support the dynamic inventory. Global businesses have many back-end systems that must be synchronized for this to work. Synchronization with partners and suppliers outside of your core business itself may also be required. If you depend on legacy technologies or operate from opposite ends of the world, this also must be considered. Automating these systems in concert ensures that standards-based procedures work accurately and quickly throughout your value chain.
Automation should provide complete visibility and control of business processes as they happen. It breaks silos and allows you to see entire processes flow from start to finish. The automation platform you select must be able to provide for more than just simple orchestration. It should be able to manage task execution, automatic remediation and address the need to automate processes that are currently purely manual activities. Again, the objective it to fully support universal standards and full transparency, no matter how you separate the steps in your supply chain. When selecting an automation platform, bear all of this in mind. The right technology is crucial.
Automation in Action
It's always a good idea to take a look a real-world example to see how this actually works. Many companies have already established a common supply chain language, linked IT and business processes while they provide award-winning customer service with automation. The following is a remarkable example.
Bol.com is the No. 1 online retailer in the Netherlands; it has more than four million customers and offers seven million consumer products. In February 2011, the company launched bol.com Plaza, which gives customers access to products from other retailers directly through its website.
Operating as an expanding business and looking to broaden its offerings and increase revenue, bol.com required a coordinated, automated supply chain. The retailer needed to efficiently handle a dynamic inventory from an ecosystem of more than 6,000 different suppliers, accommodate a steady influx of new suppliers, manage downstream logistics and fulfillment, ensure next day delivery, enable customers to track their orders, and accurately forecast.
The Connected Ecosystem
Partners all delivered product information and updates to bol.com at different times every day and night—from every 10 minutes to every hour. To keep customer service fast and the customer experience accurate, the retailer must quickly extract such as product availability, pricing and delivery times for everything they sell.
The company applied automation to this challenge and now coordinates its vast partner supply chain processes right down to each individual order. With a single automation platform the company ensures that the right supplier information is extracted and sent in the correct format to the online catalogue. The system automatically validates that orders are received and checked in line with stock and delivery times. From this point the same automation seamlessly pushes orders to logistics for fulfillment.
Over the last two years, bol.com has grown rapidly in terms of number of customers, partners and products. With process automation in place to support its dynamic inventory, the company can now accurately processes a high frequency of new suppliers and product data continually. As a result, bol.com guarantees next-day delivery if an item is ordered before 11p.m .
Agile Coordination
Bol.com is an example of how powerful the dynamic inventory can be. By adopting a single automation platform that coordinates activities from ordering to delivery, supply chain executives regain control and efficiency without having to manage a traditional inventory themselves. It transforms inventory management into an automated process completed by a partner and enhances customer service.
If companies break down the walls of their supply chain and focus on fulfilling customer and bottom-line demands using the right automation technology, they'll discover big rewards. When they build processes that adapt to changing supplies and demands dynamically this way, companies can cut process times in the supply chain by at least 50 percent while they provide faster, better service to all of their customers.