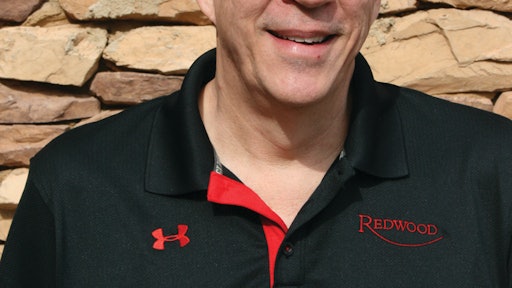 In retail, sometimes the best of times can quickly transform into the worst of times. Increased demand and higher transaction volumes mean that your business is going well, but are you prepared to cope with this growing business? You know that new customer engagement models and omnichannel shopping can lead to healthy increases in sales revenue. However, the new, accelerated retail model means that your organization has to be incredibly fast and completely accurate to keep building that revenue stream. Any glitch or stall in your supply chain activities can mean lost sales, customer dissatisfaction and dulled competitive edge.
According to Deloitte's 2015 Industry Outlook, "…success will come to those who are creative in managing their product supply chain—ensuring consistent supply, services, and quality across all channel platforms. Adopting an agile supply chain strategy is of critical importance for allowing retailers to preserve already narrow margins while simultaneously not compromising the customer experience."
Increasing customer demand for the fastest service possible in multichannel consumption makes this situation even more challenging. For many retailers, it's getting harder to balance efficient inventory management with taking advantage of ever-evolving consumer technology. New technologies such as Apple Pay speed up transactions for consumers, as a result of these innovations, retailers must quicken their response to inventory requirements, both online and in brick-and-mortar stores.
Retailers only have a few chances to provide the rapid and accurate response that consumers demand. They can hire more people and increase their hours as sales increase—processing orders, delivering products and monitoring inventory manually—which is risky and expensive—or they can change the way they do business.
Process automation across the retail supply chain is the secret weapon many organizations have already discovered. It keeps new customer-engagement models moving along successfully without a dramatic increase in the cost of doing business. By automating repeatable processes within the supply chain, retailers get the insight needed to handle unexpected complications quickly—or, better yet, preemptively—while ensuring that all parts of the business support the same bottom line. These days, having fast, error-free retail supply chain processes isn't just good operating procedure. It's the only way to maintain customer loyalty.
Collaborating with New Consumer Tech
Consumers are drawn in by trendy technology that makes their experience more interesting and adaptable. Drone delivery, Apple Watches and shopping by tablet all provide futuristic cache that retailers use to generate interest and sales. Nevertheless, it's the hidden processes that really support the fulfillment of the consumers' wishes. Without streamlined automated back-office activities running 24/7, the drones may not arrive on time with the right package at the correct address. When that happens, those same customers who liked the trendy tech become very much aware of the shortcomings of the out-of-date back-office.
Relying on manual management across diverse steps in complex processes such as order-to-cash, procure-to-pay, or supply chain management is risky. It plays a major role in disrupting services and increasing operational costs for businesses. Latency and human error can cause real problems even in enterprises that appear, on the surface, to be completely "automated."
The best way to prevent this kind of problem from happening is to take a long look at your entire organization—see the big picture. Where are the gaps between silos, steps and technologies? How do you fill these gaps so that you provide better, more reliable service and reduce the risk of error or delay?
Automating critical back-end processes is the only way to eliminate these problems while providing the quickest, most efficient shopping experience possible on the front-end. With automated monitoring, alerts and updates, companies can maintain precise inventory details in real time. This, in turn, makes global partner coordination a much simpler and less labor-intensive task—even when sales volumes increase.
Take the First Step
The first step towards effective process automation across your retail supply chain is to establish a common language and connected ownership across the enterprise. Bring your IT and businesses teams together and agree on common goals and measurement. Everyone should have goals for the role they play in the process, but they should also be very aware of the ultimate destination—fast and reliable delivery of product from order to cash.
Global retailers have many back-end systems that must be coordinated for this to work. Automating these systems in tandem ensures that standards-based procedures work accurately and quickly throughout your value chain, with a minimum of painstaking individual effort. It can make a tremendous difference.
RS Components is the world's leading high-service distributor of electronics and maintenance products. With operations in 32 countries, the company serves 1.6 million customers and regularly ships more than 50,000 same-day deliveries.
Matthew Ling, Competency Centre Functional Team Lead at RS Components says: "Orders placed with our business can be processed and ready for dispatch within the hour. The transition [to a new solution] was seamless and our supply chain was operational at all times. With automation we can now achieve far more without the need for incremental costs. At RS Components we chose software based on quality. We not only gained a quality solution but achieved ROI within 18 months."
With process automation any retailer can make the latest and greatest high-volume customer engagement technologies work for them—and keep their clients happy. It's a hidden trend that keeps the best of times rolling along.