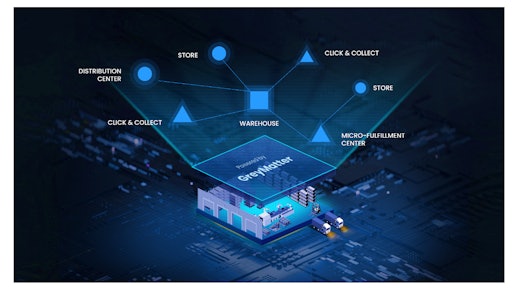 GreyOrange
GreyOrange launched its GreyMatter open application programming interface (API), which enables any vendor's robotic solution to seamlessly connect to the GreyMatter fulfillment orchestration platform, giving customers the freedom to choose the technology that fits their warehouse environment.
Under the API, GreyMatter can now orchestrate autonomous mobile robots (AMR) and other execution agents/
"The open API integration of GreyMatter makes it easy for any robotics manufacturer to partner with us and be part of our 'platform of choice'," says Samay Kohli, co-founder and CEO of GreyOrange. "GreyMatter API is an answer to the global demand for flexible, automated fulfillment solutions that meet customers' specific needs without limiting them to a single vendor's scope."
From Newswire:
The Certified Ranger Network (CRN) ecosystem enables

GreyOrange

to serve as a go-to-market partner for all vendors within the network, as well as the single point of contact responsible for customer satisfaction with the multi-vendor system operations.
The GreyMatter fulfillment orchestration platform coordinates and assigns the work activities of warehouse robots--no matter the vendor--to maximize productivity, speed, accuracy and safety in end-to-end inventory fulfillment operations.
GreyMatter utilizes real-time data and machine learning insights to orchestrate fulfillment operations based on service levels for the most efficient movement of inventory in a fully integrated, end-to-end solution.
"GreyOrange is leading the transformation of the automated fulfillment industry through the democratization of robotic technology, providing global customers the absolute best technology practices and solutions for fulfillment operations," adds Kohli. "The GreyMatter API supports our mission to help customers fulfill their customer promises by seamlessly connecting humans and robots through AI-driven software."