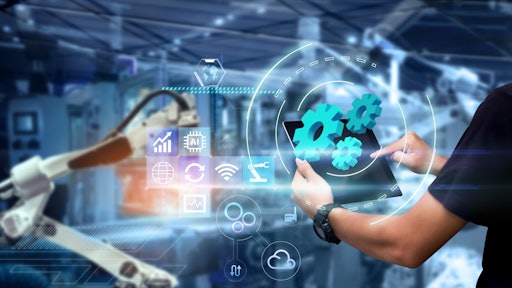 panuwat AdobeStock_505130516
SAP SE announced new advancements to its supply chain solutions, designed to generate new data-driven insights to enable risk-resilient and sustainable supply chain operations.
"In recent years, it has become apparent that our global supply chains are vulnerable to disruption," says Thomas Saueressig, member of the executive board of SAP SE responsible for SAP Product Engineering. "This has far-reaching consequences for the manufacturing industry as well. SAP is a driving force in many industry-relevant initiatives, such as Catena-X and Manufacturing-X. Open data ecosystems, especially, have their place in the manufacturing industry. What is more, in many of the conversations I've had with business leaders, and according to our latest Oxford Economics study, it becomes clear: They see the need of investing in Industry 4.0 principles and AI to increase supply chain resiliency, but many are still in the piloting stage. SAP is in a unique position to accelerate the journey to resilient manufacturing because we can embed intelligent capabilities in enterprise software across all end-to-end-processes."
From SAP:
To become more resilient,

SAP

customers can employ artificial intelligence (AI) embedded into

SAP

Digital Manufacturing for AI-driven insights and AI-powered visual inspection processes. Customers can ensure that defective parts are discovered early and are addressed quickly, producing higher yield, ready-to-deliver quality materials. The lower product defect rates result in fewer service claims and improved asset health and maintenance.
To further help manufacturing become more resilient, the 3D product viewer capabilities of the

SAP

Enterprise Product Development solution are now integrated into manufacturing, service and maintenance processes. In

SAP

Digital Manufacturing, production operators now can view 3D product models in their dashboard and work environment to streamline complex assembly.

SAP

extended its integration with EcoVadis SAS within the Trading Partner Profile (TPP) to enable suppliers to promote their sustainability performance and showcase their

EcoVadis

sustainability rating status across

SAP

Business Network. This helps buyers identify opportunities to comply with emerging ESG due diligence and reporting legislation.