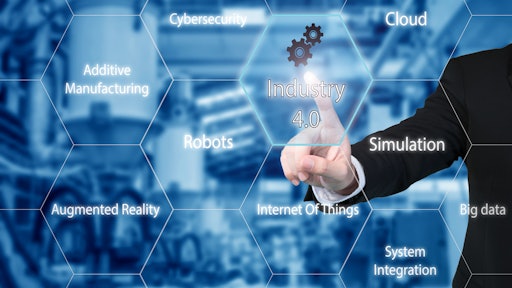 ake1150 - stock.adobe.com
Logility, Inc. announced plans to acquire Starboard Solutions Corp., which offers a supply chain visualization solution that can optimize for unknown locations.
"Now more than ever, supply chain leaders need solutions to help them see around the corner, plan for plausible changes and quickly pivot to keep their businesses moving forward. Adding Starboard into Logility's portfolio mix gives our clients that and more," says Allan Dow, president of Logility. "Starboard gives Logility clients the confidence to make the right multibillion dollar investment decisions based on sustainability profile, risk, cost and service."
From Logility:
Starboard creates an interactive supply chain digital twin of the physical supply chain network and uses gaming technology to provide an intuitive user experience.
Applying Starboard's rich set of reference costs with

Logility's

lane rates and time data structures, users have the ability to quickly analyze options in regions for which they have no prior data and locate the absolute best location for future plants, warehouses or 3PL locations.
The integration of Starboard's capabilities into the

Logility

Digital Supply Chain Platform will offer supply chain leaders enhanced integrated business planning outcomes to improve risk mitigation; adapt to alternate vendor scenarios and source new suppliers; understand and reduce emissions; and determine total landed costs.
"We launched Starboard to create a modern and easy way for supply chain leaders to visualize their supply chains and make better decisions," says Steve Johanson, CEO at Starboard. "Joining forces with a proven leader in supply chain planning technology like Logility is a natural extension of that goal. Our shared approach to innovation and client service will undoubtedly create a positive impact for our clients and the market at large."