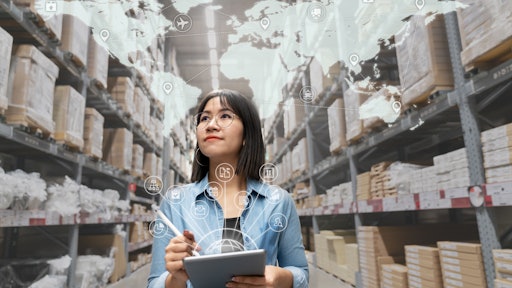 Chaay_tee - stock.adobe.com.
Airspace has launched AirTraceTM, a fully integrated solution to monitor time-sensitive shipments in real time. The tracking device is roughly the size of a small cellphone and is placed within packages shipped through Airspace to monitor the exact location, temperature, humidity, motion, shock and light exposure within a set time period. The journey is tracked in real time on Airspace's platform and reports are available on demand for customers.
"We created AirTrace to solve a major pain point for our customers – real-time transparency of their urgent packages," says Nick Bulcao, Airspace Co-Founder and CEO. "When you are shipping organs for transplant, COVID-19 vaccines, and other delicate life-saving goods, it's critical to track and monitor those shipments every step of the way in order to trust that your time-critical goods will be delivered securely and on time. In our industry, this can often mean the difference between life and death."
Airspace

enables users to simply enter the AirTrace ID into their shipping details in the

Airspace

platform and drop the tracking device supplied by

Airspace

in their package.
In March,

Airspace

launched its patented Logistical Management System — an industry-first, automated solution that uses machine learning and artificial intelligence — to create optimal shipping routes within just seconds, as opposed to the industry standard of over an hour. This technology, combined with AirTrace, enables users to route, ship, and monitor time-critical packages faster and more transparently than ever experienced in the logistics industry.