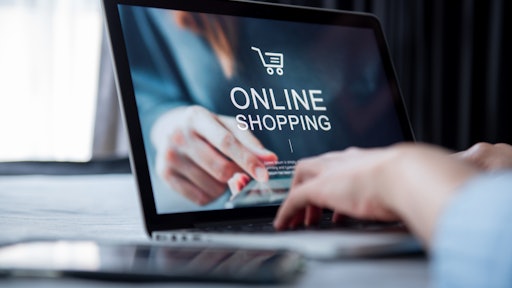 oatawa - stock.adobe.com
Looking back at the last 12 months, there are a couple of things that stand out. First, it seems like it has been years, not months! Second, the role that technology played in allowing the industry to navigate its way through everything has been remarkable.
Technology was instrumental in allowing employees to work and communicate effectively without going into the office. It changed the way technology providers introduced solutions to new customers, the way material handling equipment and supply chain software were deployed on-site, and the way systems were remotely supported to ensure they kept running smoothly to meet surging e-commerce demand.
Before the Coronavirus disease (COVID-19), businesses looking at purchasing new technology would meet with vendors at tradeshows and conferences. Vendors would travel to their warehouses to see their operations in person. This was particularly important for automation systems that need to be designed to fit within existing infrastructures and workflows. With travel halted and events shut down, virtual interactions had to be created that got as close to the real thing as possible. People figured out the best way to use video calls, old-fashioned telephone calls and messaging to show businesses how new equipment would fit into their facilities.
Once customers purchased an automation system, deploying physical robots into warehouses on the other side of the country - or even on the other side of the world - brought up its own unique set of challenges. Everyone had to rely on calls and messaging to communicate, but it also created a push for technology to be developed and applied in new ways. For example, new functionality was built into software and hardware that minimized the dependence on people to perform certain deployment tasks. Automation was forced to become more automated.
Traditionally, automation companies would send a field technician to a customer's site to oversee the deployment of new equipment. With that option no longer available, vendors had to turn to their engineering expertise to develop features like robots being able to self-map a new facility vs. relying on a person to guide them through the mapping process. Tools were also developed to give customers the option to do some of the software configurations on their own.
The need to build or strengthen remote support capabilities was even more important for automation companies offering their systems-as-a-service (robotics-as-a-service or RaaS). Instead of just selling equipment to customers to run themselves, RaaS providers are responsible for the ongoing operation and success of their robots. Under COVID-19 restrictions, all of that had to be performed remotely. Teams had to switch to providing 100% remote support and maintenance with the same levels of responsiveness and system up-time. Plus, engineers had to be equipped to maintain those service levels from their homes while they were unable to come into the office. Connectivity and communication capabilities had to be replicated to be enterprise-grade from the kitchen table.
Vendors also developed new technology to help customers safely keep their operations running. It was a stressful time for all e-commerce businesses. The huge (and unexpected) spike in e-commerce demand placed a lot of pressure on them to get orders out the door on time. To make matters even worse, they had fewer people available to process the orders. People were out sick, and the number of people allowed in the warehouse decreased due to social distancing guidelines. Robotics companies quickly responded by delivering technology that helped businesses comply with new safety guidelines. This and the ability to rely on robots to supplement labor needs helped keep their staff safe and healthy during a very stressful time.
Technology really saved the day for everyone in the e-commerce logistics chain. Companies relied more heavily on existing technologies, which were then enhanced to keep up with increased needs. Companies also created new technology that helped keep critical businesses open and running.
There's a line that sums up the logistics space during this pandemic -- Plato's "Necessity is the mother of invention." Although companies could have deployed automation systems remotely, they wouldn't have if they hadn't been forced to. And, they could have developed technology that helped keep workers distanced, but they wouldn't have if it hadn't become a matter of keeping people safe.
The same mantra will be what shapes post-COVID-19 warehouses. E-commerce logistics is uniquely dynamic, and there will be a lot of changes ahead. They will all necessitate a solution that leverages data and technology to keep moving forward. What's exciting is that the industry has been built with a platform mindset that factors in flexibility. Being able to implement new technology will be easier and less disruptive than it was in the past.