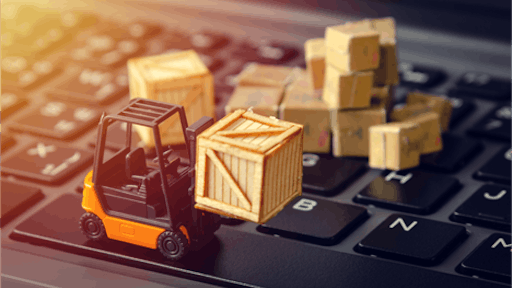 Amconsoft stock
The challenges presented in 2020 have continued into 2021, including changes in consumer behavior and capacity constraints. Many companies put in place short-term solutions to stay afloat during the initial stages of the pandemic, but are now looking to accommodate their strategies into long-term outlooks.
Several aspects of the pandemic market are here to stay, including a significant boom in e-commerce, and there are a few trends and strategies that shippers and carriers should be aware of as they build their plans of attack for the rest of the year. One of the hot topics is how to work with companies to identify the most efficient locations and uses for their warehouses. There are multiple angles and tools to consider in warehouse planning to create the most efficient long-term strategy.
Get products closer to the end user
Many employees continue to work remotely, and with vaccine rollout expected to last through the summer months, people will continue to work from home, use home gyms and order products directly to their houses or apartments from retailers. Even when people have returned to their pre-pandemic routines, high volumes of e-commerce are expected to remain, particularly now that the convenience of online ordering transcends all generations. Some companies were fulfilling orders out of temporary distribution centers in store locations, but now see the need to completely rethink warehouse geography in order to fulfill e-commerce orders long-term.
One of the key points here is to consider locations that will allow shippers to meet the expectations of tight delivery windows in order to compete with one-day shipping offerings. Some companies will also consider nearshoring their manufacturing to Mexico or parts of the United States in order to reduce supply chain steps and transportation time. Each of these strategies ladders up to how to get products closer to the end user in order to remain competitive. Consumers will go for the product that is available on the shelf or with the shortest shipping time, and often will not switch back to a name brand product once it becomes available. This behavior indicates the importance of tightening the window between the shipper and end user as much as possible.
Click here to hear more about near shoring:
Leverage supply chain optimization software
One of the core elements of building a long-term warehousing strategy is leveraging supply chain optimization software that allows companies to integrate and view data in one system for increased visibility and transparency to customers. A survey of supply chain leaders indicated that after the pandemic started in 2020, eight in 10 said that it is important for a company to provide real-time data to everyone across the company, offer easy to use technology and provide 24/7 support.
Certain technologies, like a transportation management system (TMS) program, allow for end-to-end management across the supply chain from the warehouse to the billing department. Leveraging these systems allows for seamless coordination for multi-leg deliveries, and in some cases, access to networks with a variety of carriers.
Additionally, shippers should leverage data analytics that crunch numbers related to consumer demand in order to forecast potential demand spikes or stock-outs. Many popular technologies include digital warehouse systems that are part of a single platform in order to give supply chain professionals more real-time data and insights to inform decisions, including sales projections and mapping the flow of product. The goal here is to aggregate as much data as possible in order to more accurately predict the next spike in demand so that stock is appropriately placed.
Enhance education across the network
Another valuable element of enhancing warehouse strategy is education in warehouse operations for all employees, including IT specialists and engineers with robotics backgrounds. Already a rising trend, ongoing training is motivated by increasing amounts of data collection and automation in warehouses and fulfillment centers.
As companies recruit candidates with backgrounds in data science and robotics, it's essential that everyone understands how warehouse technologies ladder up to the larger operational efficiency of the company. Rather than having siloed experts in supply chain or technology, all employees should understand how the two collaborate to develop one efficient system. This goes for employees in other departments as well, including customer solutions or finance. Basic understanding of warehouse operations and connected technology that streamlines everything into one platform allows for each member of the supply chain to understand their role and make informed decisions.
Tying it together
Each of these overarching strategies, from nearshoring to technology solutions to enhanced supply chain education for every employee, furthers the idea that today's supply chain market indicates the need for long-term investments and strategy. Whether that looks like relocating warehouse space or creating educational programs for employees about using connected technology solutions, the companies who invest in operational changes and new technologies today will stand out in tomorrow's market.