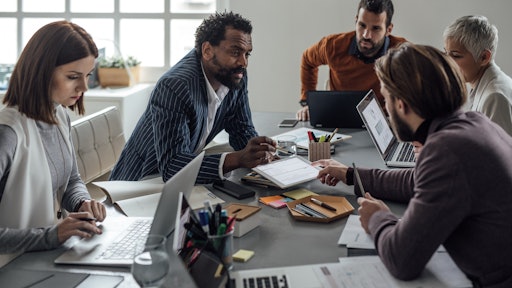 LStockStudio AdobeStock_243285526
Workplace cultures strong in diversity, inclusion (D&I) and belonging have been linked to increased productivity, according to the 2022 WIT Index produced by Women In Trucking (WIT).
Approximately 45.5% of companies confirmed their organization has a formal policy, while 31% say their company currently does not have a formal policy in place. Approximately 18% confirmed their company is currently in the process of developing a formal D&I policy.
"It wasn't that long ago that carriers didn't even know what percentage of their drivers were female, but now we're moving beyond that to attract and retain an even more diverse workforce to include age, ethnicity, and other categories in addition to gender," says Ellen Voie, WIT president and CEO. "The fact that so many companies in transportation have formal D&I policies in place speaks volumes to the importance organizations in this market vertical are placing on gender diversity and inclusion."
From Women In Trucking:
The percentage of leaders in corporations in the commercial freight transportation industry continues to increase, according to new data highlighted in the WIT Index.

The Index shows that 33.8% of C-suite executives in transportation companies are women, an increase of 1.5% since 2019.

The Index also shows 39.6% of company leaders are female.