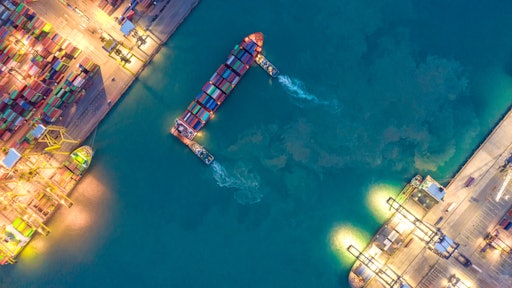 Magnifier/stock.adobe.com
The contentious situation we are now facing at California ports, and ports all over North America, has been brewing for some time, pre-dating the COVID-19 pandemic.
For example, the workers at another major North American port in Montreal, Canada, have walked off the job twice in the past two years. The last time it happened, the government had to force workers to return by way of back-to-work legislation.
The Montreal port workers' dispute dates back to 2018 and the inability of the union to negotiate a new contract with management. In this case, the points of contention were shift work and concerns with work-life balance, as longshore and maintenance workers would typically work 19 days in a row before having two days off.
Before 2022, the last "contract-related disruption" affecting west coast ports was in 2014. Because "contentious negotiations" between the two parties required intervention from the Secretaries of Labor and Commerce, there wasn't a resolution until 2015.
Given this history of tense and acrimonious negotiations, rather than negotiating a new contract in 2017, both parties agreed to extend the existing contract to July 1st, 2022. In short, the chickens of 2017 have now come home to roost.
While wages were, and continue to be, at the center of this recent port crisis, there is another perhaps more significant looming threat to port workers' peace of mind going back to 2002 – automation.
A Different Kind of Disruption
According to a recent Bloomberg article, a "key sticking point in the negotiations" has been ship owners' and port authorities' proposals to "upgrade their use" of technology. Fueling management's angst and elevating their sense of urgency regarding the need for automation was the impact of the pandemic. According to the International Labour Organization (ILO), besides worker shortages, ports have had to adjust to the "reality of lower volumes, the implementation of occupational health and safety measures for dockers and shore personnel, and the adoption of teleworking and remote operations for office workers."
In this context, the 2021 World Bank's Container Port Performance Index ranked the California ports at Long Beach and Los Angeles last at "369 and 370, respectively." Automation is the answer to many of the bottleneck and inefficiency problems the ports are experiencing. However, many worry that automation will cost people their jobs.
Once again, the disruption of supply chains caused by the above-stated port inefficiencies pre-dates the pandemic. Obviously, the pandemic has elevated the situation to a new crisis level but make no mistake; it was the proverbial ticking time bomb in which it was not a matter of if, but when the effects of the disruption from within would reverberate throughout the entire supply chain world.
Dealing With the Real Disruption
The August 21, 2020 TechTarget article lists "15 examples of supply chain disruptions throughout history," as unforeseen "supply insufficiencies, natural disasters, civil unrest and even traffic jams" make supply chain disruptions "a fact of life." The 1973 Johnny Carson toilet paper shortage scare is an example that a global pandemic isn't the only thing that can trigger panic buying.
The article then says that "smart companies focus on being proactive, creating business continuity plans and learning from past mistakes." How can companies be proactive and create effective business continuity plans when facing the challenges of internal disruptions?
As a Bloomberg article reports, despite concerns that "bottlenecks associated with inefficiencies at the ports are aggravating product shortages and inflation nationwide, the unions are steadfastly against automation, maintaining that it will eliminate jobs." Without technology, how can organizations be "proactive" and create "effective business continuity plans?" On the other side of this question, how can organizations address the inevitable external disruptions of their global supply chains without enterprise-wide buy-in internally?
It's possible that we spend too much time looking myopically outward while, to a certain extent, overlooking the disruption within – people.
Disruptive Technology or Disruptive Innovation?
You have likely heard the term "disruptive innovation." For many people, it implies the introduction of new technologies that revolutionize the way we do things by making processes easier.
However, disruptive innovation is not the same as disruptive technology. It is more than just the introduction of technology; it refers to using technology to change how we work, radically. One example of leveraging disruptive technology is Amazon's launch as an online bookstore in the 1990s.
That said, disruptive technology alone will not, by itself, disrupt how we work and do business. Disruptive innovation requires people.
When it comes to the contention between management and port workers, addressing the latter's fears regarding job loss is the real supply chain disruption for which we have to find a solution. Until we do that, we will likely be having this same discussion with the next global crisis.