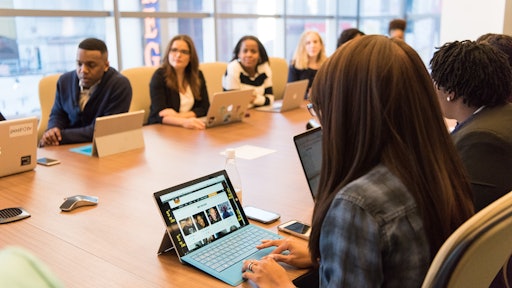 Pexels
Sixteen of the 150 metros ranked in the LaborIQ Market Index have already exceeded their pre-pandemic employment levels, which is up from nine and 10 metros, respectively, during July and August, and another 12 are within 1.0%, according to ThinkWhy.
"Data shows market disruptions will persist through at least early 2022, and businesses will need to be strategic in their hiring and retention strategies," says Jay Denton, chief labor-market analyst at ThinkWhy. "The pace of consumer spending is slowing and supply chain issues aren't helping, especially with the holiday season upon us. These factors, combined with current pressures on wages and a lack of available workers, not only will produce extra staffing challenges but also impact revenues for many businesses.
"Businesses will need to focus on retaining the talent they have, in addition to filling open roles. Offering more money may not be enough in the current environment because workers are looking for flexibility, remote and hybrid work and other benefits," he adds.
From ThinkWhy:
Dallas, Austin, Phoenix and Denver held the Top 4 spots in terms of reaching pre-pandemic employment levels in September and October.
Houston moved up three spots to No. 5, followed by Seattle's jump from 10 to No. 6. 
Naples, Fla., re-entered the Top 10 at No. 9, due to strong job gains and growth, while Salt Lake City dropped out of the Top 10 for the first time since April 2021. 
"We continue to see geographic differences in recovery, with strong labor markets and recoveries across the southern U.S., Southwest, Mountain West and Pacific Northwest," Denton says. "Florida metros are gaining strength, due to job growth and migration. Even in high-growth areas, businesses should focus on retaining talent and even look to slower-growth metros to source new talent."