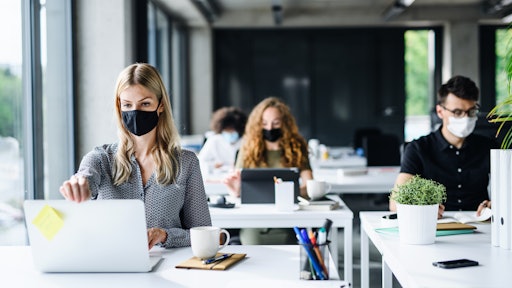 Halfpoint
CC Reveals Executive Appointment to Lead Digital Standards Initiative
The International Chamber of Commerce (ICC) hss announced the operational launch of a major new initiative to ensure the benefits of digital trade can be realized by everyone, everywhere. The ICC Digital Standards Initiative (DSI) will work towards the ambitious aim of establishing a globally harmonized, digitized trade environment – directly addressing disruptions experienced during the COVID-19 crisis as a result of the reliance of trade flows on paper documentation.
The initiative will be run out of ICC's Singapore hub and the organization has announced, following an extensive search process, the appointment of Oswald Kuyler as the DSI's managing director. Kuyler joins ICC from BHP, where he led a number of initiatives covering blockchain technologies, electronic documentation in trade finance, data analytics and process automation – most recently in the role of Head of Data Strategy. Further hires will be made to expand the DSI's Singapore-based team under Kuyler in the coming months.
Swift Sensors Names IoT Veteran, Ray Almgren, As New CEO
Swift Sensors, an innovative producer and supplier of wireless sensor systems, announced the appointment of Ray Almgren as chief executive officer. Almgren will lead the growth initiatives of the company to expand product offerings and to scale worldwide distribution channels. He joined the company in 2016 as the chief marketing officer and helped launch the company and was named chief operating officer in 2019.
Murata Machinery Welcomes 2 New Members to its Team
Murata Machinery announced two recent hires to help the company achieve a new strategic direction, leading modern manufacturers to the future with Muratec automated solutions. Masazumi Fukushima, president of Murata Machinery, appointed Christine Spiegel as the company's first-ever strategic marketing director and Jeff Holtzapple as North American sales manager for Turning Products.
Companies in this article