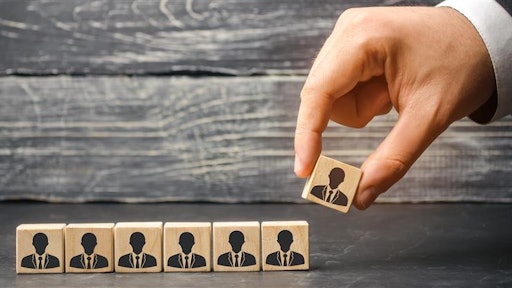 Андрей Яланский - Adobe Stock
Patagonia Board of Directors Names New Patagonia Works CEO
Patagonia has selected a new chief executive officer of Patagonia Works: Ryan Gellert. Since 2014, Gellert has overseen Patagonia's business in Europe, the Middle East and Africa. Patagonia's board of directors also made two big changes within the leadership team by elevating Jenna Johnson and Lisa Williams to larger roles. Jenna Johnson, who previously led Patagonia's technical outdoor business, will serve as head of Patagonia, Inc., where she will oversee Patagonia's apparel and equipment division as the company works to align its business more strongly with its mission and sport communities. With 20 years as an outdoor industry professional, and as a lifelong climber and someone who enjoys biking, running and skiing, she has deep roots in Patagonia's sport communities.
Lisa Williams, who joined Patagonia's product team in 2001, will assume a new executive role as head of innovation, design and merchandising.
Christine Warren has joined Ruby Has as vice president, client success overseeing all aspects of client success including customer service, account management and solutions. Warren comes to Ruby Has after over 13 years at Radial (formerly GSI Commerce, and then eBay Enterprise) where she quickly moved through progressive roles to become Senior Director of Client Success.
At Radial, Warren managed the largest client portfolio, maintaining the highest NPS scores while dramatically growing global client satisfaction.
JLL Appoints Chief Procurement Office
Jones Lang LaSalle Incorporated announced the appointment of Kennedy Oates to the global role of chief procurement officer.
Effective immediately, he is responsible for the company's global sourcing and procurement capability. In this role, he will manage a multi-billion dollar spend for JLL's facility, project and property management clients, as well as JLL's own corporate spend, across an extensive network of local, regional and global suppliers.
PVH Announces CEO Succession
PVH Corp., parent company to Calvin Klein and TOMMY HILFIGER, is moving forward with its planned leadership succession, announcing today that Stefan Larsson, president, will be named chief executive officer effective Feb. 1, 2021. Larsson, 46, will succeed Manny Chirico, 63, the company's CEO since 2006. Chirico will continue in his role as chairman of the board of directors.
Larsson joined PVH in June 2019 in the newly created role of President, overseeing the company's branded businesses and regions, and reporting directly to Chirico with the plan for him to succeed Chirico.
Companies in this article