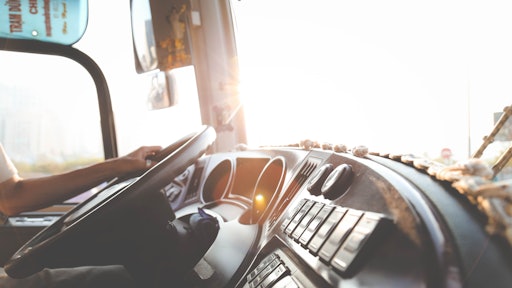 Lê Minh from Pexels
Leadership Succession for IATA's Customer, Financial and Digital Services
The International Air Transport Association (IATA) announced that Muhammad Albakri, IATA's Regional vice president for Africa and the Middle East (AME), will be appointed senior vice president for customer, financial and digital services (CFDS), based in Geneva and effective 1 March 2021. At that time Aleks Popovich, who currently holds the position, will retire. Albakri joined IATA in January 2017 after more than a decade in the leadership team of Saudi Arabian Airlines where he successfully fulfilled the roles of Chief Financial Officer, Chief Information Officer and Senior Vice President for Transformation.
New shared responsibility at Romaco Innojet
Romaco Holding GmbH revealed the appointment of Michael Van den Bossche as new managing director of Romaco Innojet. In his new role he will be responsible for sales, laboratory, customer service and product management. Van den Bossche will share the management of Romaco Innojet with Bastian Käding, who has been at the helm of the company since 2018 with responsibility for project management, engineering, operations and administration.
Prior to joining Romaco Innojet, Belgian-born Van den Bossche, who holds a master's degree in biochemical engineering, worked for various leading international players in the business of processing technologies, process design and development.
Logistics Plus Inc. announced that Yuriy Ostapyak has been formally named as the company's chief operations officer (COO) in addition to his responsibilities as director of global operations. Yuriy joined Logistics Plus in 2005.
McLane Announces Retirement of Grady Rosier
McLane Company, Inc., announced that Grady Rosier will retire as president and CEO, effective August 28, 2020. Rosier has worked for McLane for more than 36 years and has held the title of president and CEO for the last 25 years of that time. Tony Frankenberger will assume leadership of McLane as president and CEO on Aug. 28, 2020, while maintaining his responsibilities as president of McLane Grocery.
BlueGrace Logistics Appoints Stacey Allaster to Board of Directors
BlueGrace Logistics has appointed Stacey Allaster to the BlueGrace board of directors, effective immediately. Currently, Allaster is the United States Tennis Association's chief executive of professional tennis, the first female to lead the organization during its 140 years of operation. She is also responsible for setting the strategic vision for the USTA's pro tennis division, including oversight of the US Open, US Open Series, Davis Cup and Fed Cup, the professional developmental pathway for aspiring young Americans and officiating.
Companies in this article