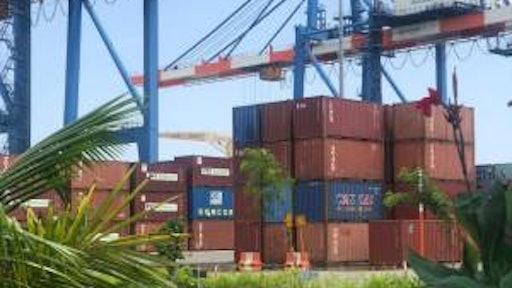 Hapag-Lloyd
Hapag-Lloyd AG announced plans to acquire 35% of J M Baxi Ports & Logistics Limited from a Bain Capital Private Equity affiliate to help expand its involvement in the terminal sector.
"Terminal and infrastructure investments are a crucial element of our strategic agenda and India is one of our key growth markets. Acquiring a significant share in J M Baxi Ports & Logistics Limited will significantly boost our presence in India with a trusted local partner and it is another important step to build up our terminal and infrastructure business," says Rolf Habben Jansen, CEO of Hapag-Lloyd.
From Hapag-Lloyd:
J M Baxi Ports & Logistics Limited is a leading private terminal and inland transport service provider in India. The operations comprise container terminals, a multi-purpose terminal, inland container depots, container freight stations and additional logistics activities, such as rail service offerings across India.