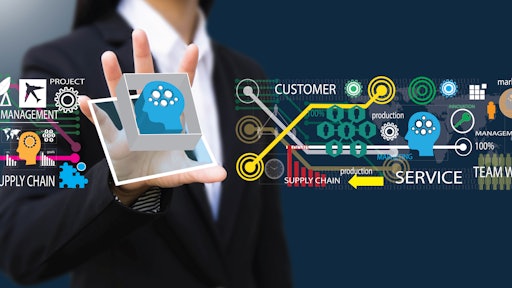 nasakid12/adobe.stock.com
Supply chains have been impacted by inflation and this has increased pressure on procurement teams to keep their costs low. However, only 12% of procurement and sourcing teams have a plan to cut budgets. This shows how critical it is for procurement teams to minimize spending for technology and innovation in uncertain markets. Automation and artificial intelligence (AI) will also be crucial for procurement teams in 2023 as many organizations are operating with less manpower then in previous years.
"Global volatility and inflation have placed procurement teams in the center of volatility," says Alan Holland, founder and CEO of Keelvar. "Something needs to give -- organizations can't keep cutting headcount and resources and expect their supply chains and bottom lines to remain intact. Instead of cutting back, leading organizations are investing in AI, workflow automation and other emerging technologies to enable existing teams to navigate the unexpected and be more productive."
From BusinessWire:
86% of procurement and sourcing teams saw an increase in their workload last year despite headcount remaining mostly stagnant.
72% said overcoming a declining or flat workforce remains a top priority.
55% reported higher levels of stress and/or burnout from doing more with less.
89% are banking on automation to reduce time spent on manual tasks.
Implementing solutions to manage rogue spend will be critical to combat rising costs. Almost half of all respondents saw their supplier costs increase by 10% or more, and over 62% are putting pressure on suppliers to reduce costs. Forty percent cite automation as key to eliminating rogue spend and getting costs under control.
Automation remains central to navigating today's market. Procurement and sourcing professionals say automation reduces time spent on manual tasks (88%), creates extra time for more strategic initiatives (86%), removes the risk of human error in sourcing events (72%), and improves visibility for better market insights (70%).
Geopolitical and worldly challenges are spiking disruption. Over 65% felt financial and operational impacts from China's COVID-19 lockdowns, while over 40% felt a financial and operational impact from the Russia-Ukraine war. Over 71% of respondents listed managing geopolitical risk as an important priority.