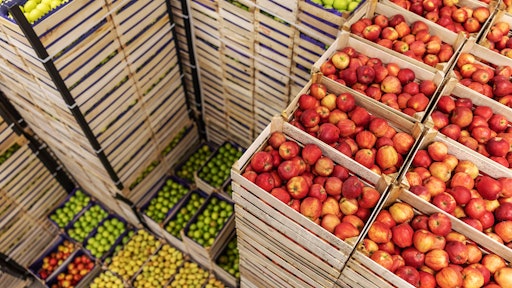 dusanpetkovic1/stock.adobe.com
Warehouses everywhere have been transformed in the past few years as supply and demand has ebbed and flowed with the times. Now, as the e-commerce boom has reached its peak and a new wave of shoppers chose online versus in-person, volumes have seen spikes and lows at record-breaking levels. Labor shortages, rising real estate costs and pressures to increase speed in click-to-ship order processing are among the challenges being faced in warehousing today in the e-commerce sector.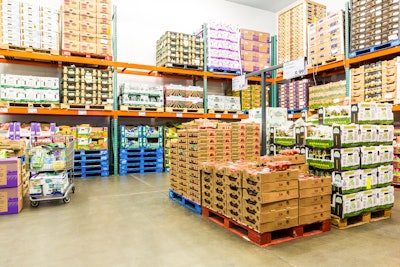 According to FourKites, fulfilling e-commerce orders can pose unique challenges due to the high frequency of smaller overs and the need to serve a larger footprint of customers compared to brick-and-mortar fulfillment. Glenn Koepke, general manager, network collaboration, at FourKites says, "inventory allocation also becomes more challenging when using an omnichannel sales strategy, which can increase costs – especially when shipping direct to consumers. With a high volume of orders comes the need for more labor to do the picking and packing and more coordination of appointments with transportation."
Technology has the power to answer the call for revolutionizing the warehousing space, as new ideas emerge and are put to practice, we've seen robotics and warehouse automation become commonplace.
Sara Sayre, solutions engineer at ODW Logistics, explains that "Autonomous mobile robots (AMRs) are in much wider use and have become more available and at better financial terms than was the case before the pandemic. AMRs are adaptable and flexible, making it easier to move them between different warehouse operations than is possible for many other automation options. Their implementation and speed to market is also quicker than for other automation because the technology used to operate them lowers the training requirements for new employees."
Additionally, AMRs have been noted to reduce labor requirements by cutting employee travel and offer more efficient picking. And that's just one section of robotics. Robots-as-a-Service (RAAS) is also on the rise and are often available to smaller warehouse operations where permanent fleets of owned units aren't justifiable in costs.
Management systems as a whole have key capabilities in e-commerce strategy through transportation management systems (TMS), order management systems (OMS) and warehouse management systems (WMS), which many companies have, but it's possible that streamlining this information to a single view platform can improve efficiency in inventory management, cost control and labor productivity.
Koepke says, once connected to a single platform, "customer service and supply chain teams can see order-specific details such as warehouse inventory levels, readiness to fulfill an order or transportation execution. This level of real-time, end-to-end visibility at the order level makes it possible for key stakeholders to be alerted when a disruption occurs — they can even receive automated recommendations to mitigate the situation."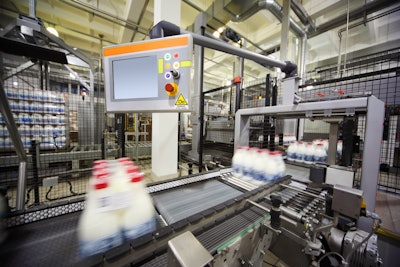 Automation is a main component in strategy for improving warehouses for e-commence. Automated storage and retrieval systems (ASRS) and goods-to-person systems specifically, can help high volume food and beverage distribution centers through dense storage systems, according to ODW, to better utilize vertical warehouse space — that's extra square footage for organizing warehouses with many products or a surplus of inventory, a symptom of the COVID-19 product flood in lockdown.
As the future of warehousing comes to fruition, "automated systems help fill in the gaps created by the labor shortage, but they can also be quickly redeployed to keep customers satisfied even when there are major demand surges," says Sayre. Training speeds, retention rates, labor flexibility and improved picking accuracy are a few advantages of adopting automation in e-commerce warehouses that will work to alleviate real estate costs and woes of possible economic downturn impacts.
In the context of labor worries for 2023, Koepke says recruiting and retaining are still top concerns for companies and third parties, combated through order demand consistency, a significant reduction in cost and a big uplift in capacity for transportation. Another major trend in warehouse utilization is an uptick in the need for more multi-tenant, short-term warehousing that "gives shippers the flexibility to move product closer to market."
"E-commerce supply chains are continuing to leverage brick and mortar through their omnichannel efforts, with traditional manufacturers looking to optimize their network and have less risk with suppliers' locations near shore, and on the fulfillment side, looking for smaller, more regional distribution footprints over national distribution models," says Koepke.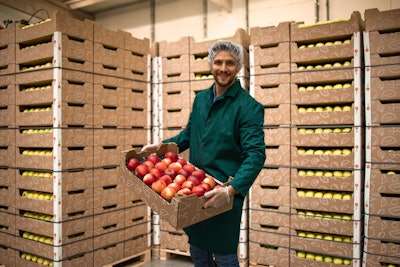 Additionally, micro-fulfillment has been noted to optimize efficiency and offer better fulfillment of e-commerce orders. Through micro-fulfillment items are picked, pared and delivered directly to the customer without a third-party.
Koepke says, "having micro-fulfillment infrastructure can help products sitting at certain nodes in the supply chain be sold and distributed more quickly, eliminating the need for discounts as these products become out of date or out of season," and freeing up much needed space in warehouses.
The full scope of improving warehousing for e-commerce is centered around the strides in technology that companies can leverage to keep their products moving and free up space to ultimately, improve efficiency, worker shortage and profit. Collaboration — whether it be with other businesses, employees or robots — are all great investments for the future of e-commerce to create a sustainable and healthy logistics process.