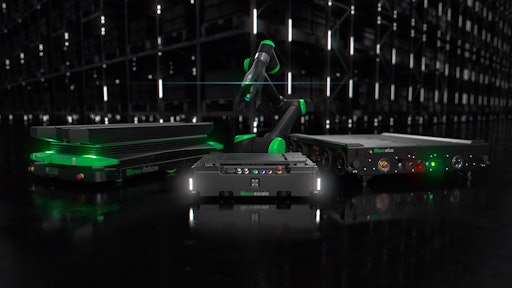 Movu Robotics
stow Group launched Movu Robotics, a new brand and new headquarters, both developed to strengthen its robotics business unit and meet increasing customer demand for warehouse automation and robotics solutions.
The new brand replaces the name "stow Robotics" as of Sept 19.
Key takeaways:
Movu Robotics' new headquarters in Lokeren, Belgium, combines a 5,000-square-meter-large office area with a 10,000-square-meter surface for logistics and manufacturing operations under a single roof, next to a state-of-the-art experience center, where the latest technologies are showcased live to customers and partners.
Employing more than 300 employees by end of the year across Europe and the United States, Movu Robotics will operate globally.
Movu Robotics offers a complete portfolio of automated technologies for efficient warehouses. This includes the pallet shuttle Movu atlas for multiple deep storage, the AMR solution Movu ifollow for collaborative picking or transport of pallets, the robotized 3D storage and fulfilment system Movu escala and the integrated picking robot arm Movu eligo.