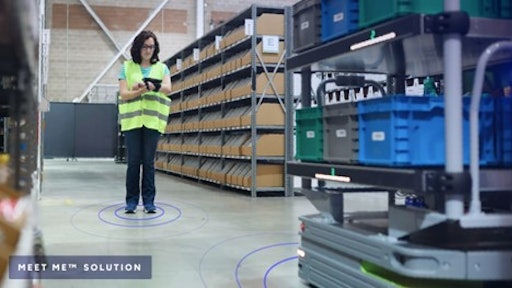 Onward Robotics
IAM Robotics changed its corporate name to Onward Robotics, marking its renewed mission to revolutionize order fulfillment processes, increase operational productivity, and move the global supply chain forward.
"This transition has been an exciting and transformational process for us," says CEO Lance VandenBrook. "Onward Robotics better reflects the organization's strong forward trajectory, our bold and purposeful team, and most importantly, our commitment to moving our clients and the global supply chain forward."
Key takeaways:
The rebrand builds on strong momentum and demand for the company's innovative automation technology, which is being piloted in live production environments this year.
Onward Robotics launched its new Pyxis technology platform and Lumabot person-to-goods autonomous mobile robots. The company's Meet Me solution coordinates humans and robots as a cohesive system, enabling warehousing, logistics, and manufacturing operations to increase productivity, mitigate operational risk, and scale without adding headcount.