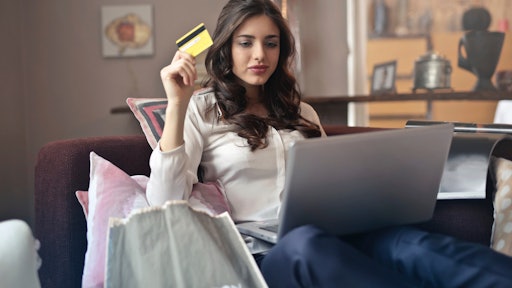 Pexels
Despite summer just ending, Best Buy is vamping its supply chain with various robots to prepare for the upcoming holiday season.
Traditionally, thousands of bins overflowing with consumers' favorite electronic devices were picked manually by Best Buy employees. According to CNBC, an average worker could walk more than seven miles each day just by searching for items.
Now, emerging technologies at facilities in Los Angeles, Chicago and Piscataway, New Jersey are taking the strain away from the employees.
Best Buy began shipping online orders from stores in 2014 and now has metro e-commerce centers (modern warehouses) to help streamline the process, CNBC reports. The new centers are expected to put the company ahead during the holiday season.
The gadget company hasn't released how much money its spending on logistics ahead of the holiday season. Though, the percentage of capital set aside for projects in fiscal 2019 and 2020 is at least two times what its used in the past, CNBC reports.
The e-commerce centers differ from the company's traditional distribution centers as they're much closer to the customers, be able to offer service for next-day orders. In addition, they help with delivering bulky appliances, which accounts for 11% of its domestic sales in the first quarter.
According to CNBC, the centers are 50,000 square feet and keep 3,000 of Best Buy's best-selling items stocked.
Best Buy has been investing in its e-commerce presence as consumers grow more accustomed to making big purchases online.
Digital sales amounted to $6.5 billion in fiscal 2019 and represent 16.6% of total revenue. CNBC reports that e-commerce sales have more than doubled since 2012.
In order to win over more customers, Best Buy has begun cutting down on its packaging.
The company has reportedly invested in technology in its warehouses to reduce the extra packaging that can come with some of its products. The Star Tribune reports that most companies are shipping "40 percent air." At Best Buy's Compton warehouse, a machine builds custom-sized, ready-to-ship boxes at a speed of 15 boxes per minutes.
According to the Star Tribune, the machine threads long sheets of cardboard into the system and as products arrive down a conveyor, sensors measure their size. A packing slip will then be inserted just before the cardboard gets cut and neatly folded around the item and fastened with glue rather than tape, making it easier for customers to open.
The system has reportedly reduced cardboard waste by 40 percent and freed up floor space and manpower for better uses. In addition, it allows workers to fill UPS trucks with more boxes, creating additional savings as well.