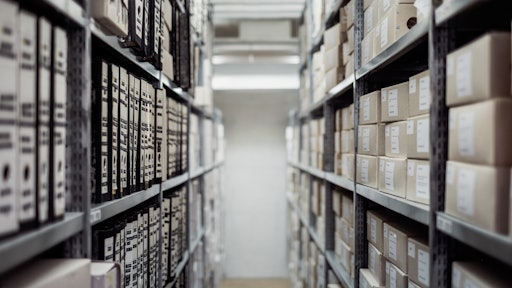 Unsplash
The warehouse industry is continuing to gain interest as e-commerce continues to grow. However, the sector is witnessing a tight demand because of it, thus creating a swelling demand for industrial racking systems to become a multibillion dollar market.
According to an intelligence outlook on the global industrial racking system market, the growth of the hospitality sector and the subsequent boost to consumer products is help driving the growth of the market.
There is currently a significant amount of investment opportunities for manufacturers and stakeholders in the industrial racking system landscape. Another strong factor presented in the report as a key driver for market expansion is the growing 3PLs space.
The research also highlights revenue growth prospects for shelving and boned warehouses, stating that first-in-first-our racking systems remain a preferred choice among end use industries, whereas in case of shelving, open and closed systems gather maximum revenue worldwide.
Selective Racking Projected for a Dominant Share
Capturing more than 70 percent market value share and over 7.5% yearly revenue growth estimated for 2019, the racking design remains a dominant design type in the sector. The report attributes this to the expansion of e-commerce and traditional brick-and-mortar retail. Meanwhile, selective racking holds 30% value share in the market, followed by narrow and wide aisle racking.
Europe Reflects High Investment Potential
Europe currently holds more than 25% share of the total market value because of the region's large e-commerce and customer-friendly regulatory framework.
However, the US warehouse industry will see a proliferation in the near future, as Europe is witnessing a growing trend of investments in urban warehouses. Supply chain reconfiguration is identified to remain the key driving force for the expansion of major developed regional markets.
Strategy Analysis of Key Market Players
Industrial racking system market is a highly fragmented competitive landscape at a global level, and according to research study, the top 6-8 players represent the market value share of a mere 14%.
The market is majorly operated by a large number of smaller companies, which are currently focusing on targeted product launches, multiple ownership, and improved affordability.
In addition to concentrating on addressing the existing storage space challenges, companies are extending their strategic efforts in strengthening profitable relationships with logistics providers across the supply chain.