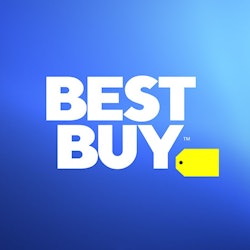 Best Buy is embarking on new sustainable packaging to keep with the rise of e-commerce and growing concerns of climate change.
The company has reportedly invested in technology in its warehouses to reduce the extra packaging that can come with some of its products. The Star Tribune reports that most companies are shipping "40 percent air." At Best Buy's Compton warehouse, a machine builds custom-sized, ready-to-ship boxes at a speed of 15 boxes per minutes.
According to the Star Tribune, the machine threads long sheets of cardboard into the system and as products arrive down a conveyor, sensors measure their size. A packing slip will then be inserted just before the cardboard gets cut and neatly folded around the item and fastened with glue rather than tape, making it easier for customers to open.
The system has grabbed attention as it doesn't unnecessarily use bubble wrap or any extra padding.
The technology, developed by Italian manufacturer CMC Machinery has been implemented in three other Best Buy distribution centers as well.
The system has reportedly reduced cardboard waste by 40 percent and freed up floor space and manpower for better uses. In addition, it allows workers to fill UPS trucks with more boxes, creating additional savings as well.
Best Buy has been working to meet consumers' need for fast shipping as online orders have skyrocketed. according to the Star Tribune, the company's online revenue has more than doubled in the past five years, with digital sales hitting $6.45 billion, compared with $3 billion in fiscal year 2014.