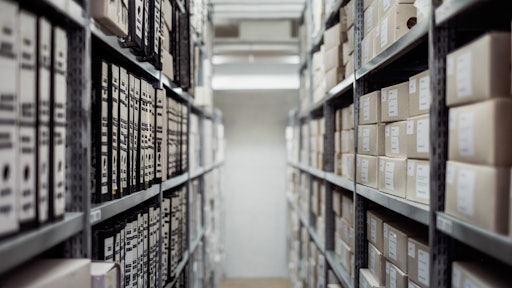 Unsplash
When working with clients to plan their distribution network strategy, we'll invariably discuss the merits of outsourcing as opposed to in-house management. While every distribution network is different and has unique variables, we urge them to consider three important aspects when deciding their strategy.
Cost
Cost is the primary factor to consider, and certainly the most traditional measure of a distribution network's performance. Sometimes overlooked during the decision-making process is that expenditure tied to a distribution network isn't restricted to fixed costs such as property and equipment expenses. Labor, transportation, inventory, maintenance and utilities are just some of the costs the operator incurs and must be considered when comparing in-house vs. outsourced services, as the latter may be more competitive and allow for savings in some cases.
There are several strategies used to optimize distribution center expenditure. During my tenure at Home Depot, we had a combination of insourced and outsourced facilities and had a cost performance protocol to drive efficiency across the network, measure spending and identify best practices as it relates to cost performance.
Service
The next factor that we encourage clients to consider is the level of service they want to offer their customers. Quality service is a competitive advantage, and many companies that rely on a robust, flexible and responsive distribution network to make their business successful – Amazon being the best-known example – factor this into the cost of doing business. But make no mistake, service is a cost burden that impacts how distribution networks operate. It is better for a business to have the discussion about service from the outset so they can plan and make appropriate allowances, rather than reacting to unforeseen situations. For example, outsourcing can provide a responsive presence in a new or immature market or provide customer-proximate capabilities for making a client's network even more service-agile.
Flexibility
Any successful distribution center strategy must account for positive and negative fluctuations in business and service, as well as industry disrupters. But when deciding if you can manage activity yourself, consider this: What does the business look like in three or five years?
For example, if the CEO's long-term vision is a merger or major acquisition, then your distribution network will need to be reconfigured to meet new demands. Your network might be configured to manufacture a product that weighs 20 lb. and can be moved via conveyor belt or handled by one person. But what if diversifying a product line means that person now has to move a 150 lb. box? Aligning your center strategy with long-term business planning ensures you can handle an influx of activity and are nimble for new inputs.
If there are concerns around the flexibility of a distribution network and whether it can be adapted for evolving needs, then outsourcing might be the best strategy as it gives your business pliability to embrace future growth without incurring unexpected costs.
There are several benefits to managing your distribution network in-house. Owning long-term assets such as land, property and equipment positively impact the company's value and reflects long-term strategy. In addition to this benefit, owning the infrastructure and systems your business uses makes transitioning from one provider to another or to insourcing easier should your business needs dictate that a switch is needed. It is more efficient to change providers than it is to find a new building and infrastructure.
Outsourcing is often more costly over time, so the question to ask is whether it is money well spent? Does the outlay mean there is a time, cost and resource savings, and does it protect your company in the cases of unexpected growth? For example, large cable companies have multiple product lines, service a broad range of states and often leverage outsourcing partners. While I am sure they would prefer the control that insourcing brings, it doesn't always make sense from a cost, service or flexibility perspective. By outsourcing they manage fewer vendors, as opposed to an expansive supply chain network.
Over the three decades I have been in the industry, the pressure on companies to compete on multiple fronts while keeping pace with market disruptors has become increasingly prevalent, and distribution centers have become a primary battle ground for cost-cutting and optimization. By planning long-term strategies that align with other business functions and taking into consideration the primary factors mentioned above, you'll be able to make informed decisions around how you optimize your distribution network and remain competitive.