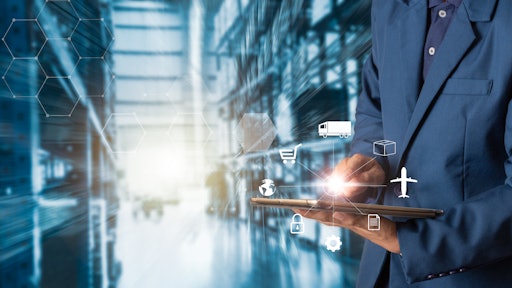 Getty Images
Scandit launched MatrixScan Find, an out-of-the-box solution designed to help frontline workers and consumers find items faster using augmented reality overlays on smart devices.
"When we demonstrate augmented reality smart data capture solutions in real-world scenarios, customers immediately understand the impact innovative and futuristic augmented reality solutions can have, revolutionizing workflows and making human error nearly impossible," says Christian Floerkemeier, CTO and co-founder of Scandit. "Scandit has a deep understanding of the business processes, user experience and computer vision technology necessary to successfully implement augmented reality into enterprise applications, and with MatrixScan Find we are introducing another out-of-the-box offering to help companies without the necessary technology expertise in-house provide exceptional offerings to support workers and delight customers."
From Scandit:
Part of the

Scandit

Smart Data Capture platform, MatrixScan Find provides an assisted search experience to improve efficiency and accuracy compared to manual methods. The solution will support workers in retail, last-mile delivery and logistics.
Through augmented reality overlays, MatrixScan Find visually aids users to spot what they are looking for faster.
MatrixScan Find is a pre-built interface, designed to simplify the implementation of innovative search experiences, using augmented reality functionality, which is easily integrated into existing native applications with just a few lines of code.
MatrixScan Find shifts the tedious task of manual search by providing clear on-screen guidance in an instant.