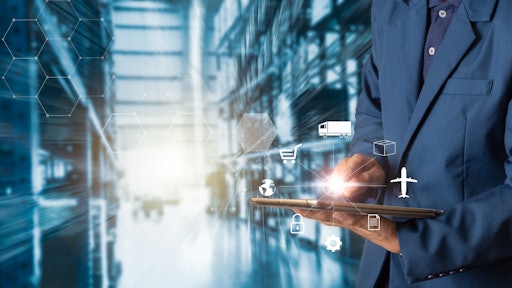 Getty Images
Two-fifths (42%) of businesses across manufacturing, retail and third-party logistics (3PL) providers are planning to invest equal to or more than their annual warehousing costs on automation over the next five years, according to new research from SCALA.
"More than ever, historical thinking and ways of working are no longer fit for purpose for future supply chains. Flexibility and resilience have become business critical," says John Perry, managing director at SCALA. "Considering the ongoing geopolitical and financial challenges facing global supply chains stemming from the crisis in Ukraine, Brexit, the pandemic and inflationary prices, it may seem surprising that companies are looking at serious investment into warehouse robotics and automation. However, the need to meet the changing marketplace without remaining at the mercy of ongoing staff shortages, high costs and reduced productivity are big drivers."
"The level of potential investment is staggering for an industry that is often criticized for being late to technological developments. With the total annual warehouse operations cost of those surveyed being £520m, and the expectation that the equivalent of £470m will be invested in automation over the next five years, if replicated across the industry, this represents a huge and evidently necessary investment," adds Perry.
From SCALA:
6% of respondents said they are planning on spending more than double their annual warehousing costs on automation, over the same period.

One-third of businesses (33%) surveyed are planning to spend between £1m and £5m in automation in the foreseeable future. Whilst 13% of businesses are committed to spending between £5m and £20m, almost a quarter (23%) are willing to invest more than £20m.

Just 12% of respondents state they were not planning to invest in automation at all in the foreseeable future.

The reasons given for future investment in automation include three key drivers; warehouse staff availability/costs, increasing operational efficiency and increasing capability to meet future growth. All three challenges were cited by over 80% of respondents.

These plans are despite the majority of respondents being in the early stages of automation with 37% having invested less than £1m in automation to date.