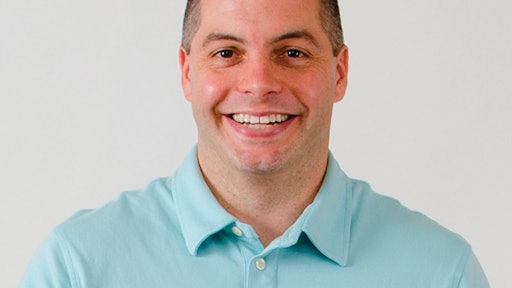 Suppose you're in the market for a leaf-blower. You never used one before, but you're not getting any younger, and a leaf-blower would significantly reduce the time you spend cleaning your yard and recovering from the effort. After investigating the options, you see that two stores in town carry the model you think you want; Store A sells it for $400, while Store B is advertising it for $325.
Seems like an easy choice, right? Except …
Store A stands behind every product it sells with a five-year warranty and a full cash refund on returned purchases. Store B provides a one-year warranty on leaf-blowers and store credit on returns. You also shopped at both stores before. Without fail, Store A's employees share honest insights on items of interest to you and offer free, detailed product demos with little prompting. At best, Store B's employees may agree to carry a bulky purchase to your car once or twice.
Would you still make the same choice?
Fostering customer loyalty can be a long, involved process. The necessary first step is closing an initial sale and low prices are a great way to do that. However, if your main goal is to build and sustain a loyal audience of repeat customers, you need to address all of the various factors that contribute to enduring relationships, not just the first one. Low prices can be a useful part of that strategy, but they aren't the sole determinant for most retail shoppers.
Successful e-commerce retailers understand that the end of the checkout line is merely another step in the bonding process with their customers. Once you capture each shopper's contact information during the transaction, the Internet offers you a wide variety of inexpensive ways to communicate with your audience, from the confirmation page to emails, text alerts, website survey requests, banner messages and more, including offline vehicles. Each avenue provides abundant opportunities to establish your identity, enhance your image and further build a desirable presence in your customers' lives.
Perhaps the most important factor in developing loyalty is trust, of course. That can be hard to create, let alone measure, though: You know it when you feel it, but it doesn't occur overnight, and you can't always pinpoint why or when you started trusting someone or something—or vice versa. Even worse, unless you sell products for pets, your end users are human beings, the most fickle species on the planet. You can't bend them to your will simply by giving them a treat and scratching them behind their ears.
Fortunately, consumers are also among the most analyzed groups on the planet, and there's plenty of data about what they want, what they like, and the sorts of triggers and incentives that compel them to act. That intensive research identified a particularly effective method for building retailer loyalty among online consumers: A hassle- and cost-free returns policy, which generates more sales and more repeat business.
The 2014 UPS Pulse of the Online Shopper, a study conducted by comScore, found that 82 percent of online shoppers would complete a purchase if they knew they could return the item in a store or ship it back for free; the same percentage expressed that attitude in the 2013 survey. In both studies, 66 percent of respondents also said that they check a retailer's returns policy before they make a purchase and a similar percentage said that they want retailers to include a free return label with the original order.
Those surveys also revealed that a hassle-free returns policy would motivate two-thirds of consumers to "shop more with that retailer" and nearly that many to "recommend the retailer to a friend." They also showed that "free return shipping options" was the most popular element of an optimum returns experience.
Likewise, a December 2012 Harris Interactive survey for ShopRunner found that 81 percent of online shoppers would be unlikely to make additional purchases with online retailers that charged them for return shipping. In September 2012, a Washington & Lee study of two online retailers revealed that online shoppers who received free return shipping increased their spending with those retailers by between 58 and 357 percent, while shoppers who didn't receive free returns lowered their spending by 70 to 100 percent.
Given the obvious consumer demand for free, easy returns policies, you'd think there'd be a significant number of retailers offering free return shipping to their customers, but that's not the case. A January 2014 Innotrac study found that only 24 percent of the overall retail industry offered customers free returns. That may be due to the fact that consumers are returning more online purchases than ever; 62 percent of respondents to the latest comScore study reported that they returned or exchanged an item, up from 51 percent in 2012.
Returned purchases are also an obvious threat to the bottom line. You can justify a free shipping offer because it closes more sales, but offering free return shipping can have the exact opposite effect. It essentially encourages customers to reverse those sales gains—and then some, once the shipping, restocking, inventory and other logistics fees are taken into account. A generous returns policy may also further expose you to a wide range of return fraud abuses.
Clearly, there's a tension between customer and retailer interests regarding returns policies—but it's a tension that can be resolved, or at least mitigated, through continual testing, analysis and research. The online environment also allows you to try different processes and procedures that can reduce or even eliminate shady consumer practices. Repeat abusers can usually be identified more easily online than in brick-and-mortar stores, and by monitoring the latest consumer tactics and retailer responses, you can employ the most up-to-date safeguards.
Better yet, finding an ideal balance between always free and never free returns can offer you a critical advantage over your competitors in the ongoing battle for consumer loyalty. A customer-friendly returns experience can establish a sense of trust between you and your audience. Just as Store A's policy in the leaf-blower example above instills greater confidence among its customers, an easy, free return shipping policy can tell online shoppers that you believe in what you sell. It's also an implicit guarantee that if a product doesn't meet a customer's expectations, you accept a certain level of responsibility for allaying the customer's concerns.
A certain level doesn't have to mean complete responsibility, though; return shipping is just one facet of an overall returns policy. To avoid paying a price you can't afford for customer satisfaction, you should design a refund policy that meets your specific needs (and legal requirements), perhaps by offering store credit rather than cash back, as in the Store B example above.
e-Commerce changed the dynamics of the relationship between you and your customers. In some ways, there's now a greater distance between you and them; direct, face-to-face interactions, for instance, are rare, if they exist at all. At the same time, though, online technology allows you to communicate more frequently with your audience—virtually anytime and anywhere. It also expands the post-transaction conversation, offering you more chances, and more ways to create and solidify your customers' loyalties.
High-quality customer service always includes post-purchase efforts, including returns policies. Until e-commerce emerged, though, intense interest in those policies was mostly limited to catalog shoppers and late-night television viewers. Today, when shopping is often a long-distance venture, that interest spread across the entire consumer population—and, along with free shipping options and other shopper-centric offers, can even eclipse the constant pursuit of the lowest possible price.
The good news is that, with the dearth of customer-friendly return shipping offers in the current online retail landscape, you have an opportunity to separate yourself from the crowd simply by designing a returns policy that protects your margins while meeting the growing demand for easy, free returns. The better news is that doing so can also strengthen your customers' loyalty to you.
Companies in this article