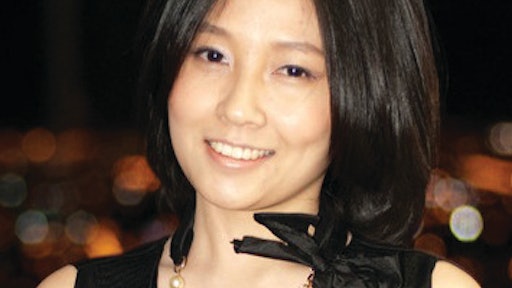 With the debut of AmazonSupply, e-commerce giant Amazon.com Inc. finally made its move into the B2B marketplace on April 23. And being the huge fan that I am, I was thrilled.
The new Website offers a wide array of business and industrial items—from basic supplies like drill bits and automatic hand dryers to hard-to-find parts like laboratory centrifuges and miniature polyimide tubing.
While the Seattle-based Fortune 500 company is a brilliant example of supply chain management at its best with exceptional customer service practices, what does AmazonSupply mean to the business supply chain?
Unmasking its defining purpose
The Website is more than just new competition to industrial distributors and a threat to eProcurement solution providers—it could be as revolutionary as Amazon was to the book distribution industry a decade ago—or the later state of online retail.
Serving a broader purpose than just your typical online retailer, Amazon.com provides consumers with an easy and transparent shopping experience. The e-commerce platform survived the dot-com bust and has been more and more prosperous with a business model built around a market-changing customer value proposition and top-notch supply chain practice. And now, it gears to upend the staid business and industrial supply chain.
Upon launching, AmazonSupply already offers more than 500,000 items for business, industrial, scientific and commercial use—along with free shipping for orders of $50 or more; a 365-day return policy; business lines of credit; and a dedicated customer service center.
So is AmazonSupply going to be a "nightmare scenario" for eProcurement solution providers such as Ariba, SAP and Oracle—to name a few of the biggest players in the market? Yes it could, because it facilitates analytics, intelligence and control in the buying process, which are normally the selling points of e-procurement solutions. Some may argue that AmazonSupply is just another supplier of industrial and business supplies, but wasn't Amazon "just another bookstore" about a decade ago? We have to think about what AmazonSupply could be in the long run rather than just looking at what it is right now.
With its innovative spirit, Amazon can make almost anything happen as long as it decides to enter into a new market. Beyond making purchasing easier and information more transparent, AmazonSupply is offering business lines of credit and could potentially offer integrated MRO eProcurement management down the road. AmazonSupply probably doesn't incur significant incremental costs to pull out and categorize clients' spend data from its database. And it won't be difficult to offer market intelligence and content management with Amazon's massive commodity brokerage. Keep in mind that Amazon, after all, is an open platform-based market broker. It can continue to expand its territory and enter into more business markets such as office furniture, building maintenance, and fleet management services—you name it.
AmazonSupply: a precursor to the future
In the future, AmazonSupply could provide easily integrated supply chain management solutions—from financing to purchasing to category management and spend analysis. While it will take time to disrupt the business and industrial supply ecosystem, AmazonSupply beautifully alerts us to the changes that are on the horizon. Sooner or later, data integration will be replaced by true information orchestration and closed supplier networks will be substituted by open platform-based approaches.
So the real question left here is: How should we—spend and procurement solution providers—react? How should we acknowledge and digest this disruptive offer so we can still thrive in the upcoming new era and more importantly, better serve our clients along the way?
It's time to do some real thinking. Changes happen every day and we need to think about how we can use them to our advantage before it is too late.