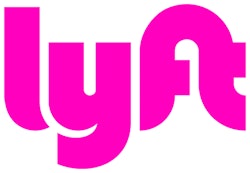 Lyft and Waymo are partnering together to test self-driving vehicles in the Phoenix area. According to a blog post Waymo CEO John Krafcik wrote on Medium, the company will deploy 10 Waymo vehicles on Lyft over the course of a view months. Once the vehicles are on the platform, users will have the option to select a Waymo directly from the Lyft app for eligible rides.
CNBC reports that Waymo first gained approval to operate its driverless cars in Phoenix last year with human supervisors on board. Robotaxis have the potential to help ride-sharing businesses, such as Lyft or Uber, remove costs and liabilities that are associated with human drivers on the platform.
Still there are worries about self-driving vehicle programs. Last March, a woman was struck and killed by an Uber self-driving car while walking across the street in Tempe, Arizona. The company has halted tests of the vehicles since then.
Meanwhile, a Waymo self-driving vehicle crashed in the same area last year as well, but was deemed not at fault.