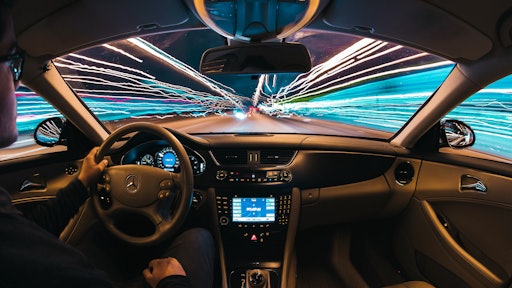 Photo by Samuele Errico Piccarini on Unsplash
California is expected to adopt regulations allowing for the testing of light-duty autonomous delivery vehicles by the end of the year.
California's DMV held a public hearing last week where members of the industry voice support for the regulations.
"Logistics in an area that continues to be a vital part of the economy and where we believe self-driving can improve outcomes and also increase," George Ivanov, Waymo, says. At the time of this publication, Waymo is the only company in California with a driverless testing permit.
The state is working to address safety concerns and consumer confidence in autonomous vehicles, ensuring that the vehicles will be carefully monitored in the environment that they will be commercially operated.
However, not everyone is supportive of the vehicles.
"These drivers are in high-paid, stable, middle class jobs," Matt Broad, a Teamster representatives for UPS delivery drivers. "We fear that with the store of, I guess, deployment of these vehicles, our drivers may be automated out of the workforce, and they risk falling into the social safety net."