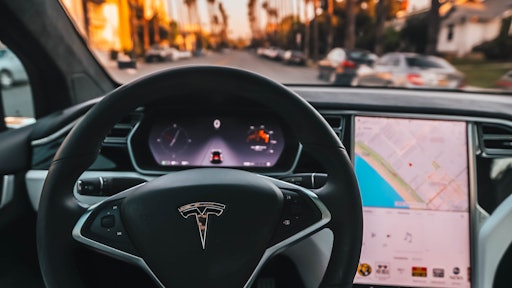 Photo by Roberto Nickson on Unsplash
Tesla's production of its electric Semi tractor was predicted to begin in 2019, but after posting first quarter financial losses of more than $700 million, the company has delayed plans until 2020.
Tesla CEO Elon Musk has claimed that the prototypes are working "amazingly well" and has been used to deliver some of its Model 3 sedans.
"Next year we will start production," says Tesla Automotive President Jerome Guillen in a statement. "We are very happy with driving the trucks extensively with, I think, so far quite amazing success."
UPS, FedEx, PepsiCo, Anheuser-Busch, J.B. Hunt and Walmart are just some of the companies that have reserved the semis, though, Tesla has yet to confirm order numbers in nearly a year.
Commercial Carrier Journal reports that there has been no location determined as to where the semi will be built. Tesla currently makes all the batteries that the truck will need in its Sparks, Nevada Gigafactory.