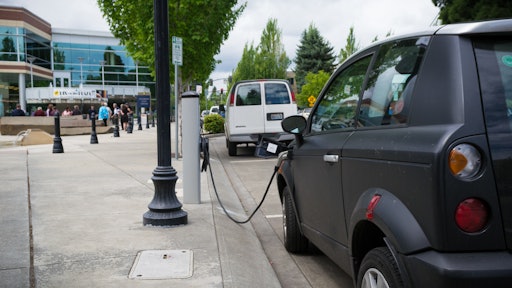 Faster than anyone expected, electric cars are becoming as economical and practical as cars with conventional engines. Prices for lithium-ion batteries are plummeting, while technical advances are increasing driving ranges and cutting recharging times.
But this electric-car future is still missing some pieces. Here's a look, according to the New York Times, at what needs to happen before electric cars take over the world:
1) The cost of building motors and components will have to continue to decrease.
2) There must be a steady, affordable supply of the resources required to make batteries.
3) More charging stations will need to be built, and they'll need to charge faster.
4) Drivers will have to shed their attachment to the sound, smell and feel of gas-powered engines.
5) The car industry will have to leave some of its old methods of production by the side of the road.