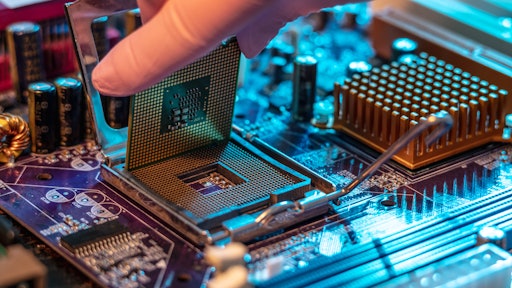 Artem - stock.adobe.com
Microsoft debuted the Supply Chain Platform, designed to help organizations maximize their existing supply chain investments with an open approach, bringing the best of Microsoft AI, collaboration, low code, security and Software-as-a-Service (SaaS) applications to a composable platform. The launch also includes the Supply Chain Center, which acts as a "command center" that works with existing supply chain data and applications.
With Dataverse, customers can use hundreds of data connectors to gain visibility and act across their supply chain. The Power Platform also enables custom workflows, data reporting, and applications that connect to existing Supply Chain systems.
From Microsoft:
Partners can bring their industry and domain expertise to create integrated solutions leveraging Dynamics 365 Supply Chain Management,

Microsoft

Azure,

Microsoft

Teams and the Power Platform.

Data Manager in Supply Chain Center enables data ingestion and orchestration to provide visibility across the supply chain and drive action back into systems of execution.
Combined with smart news insights, which provides relevant news alerts in the Supply Chain Center on external events, supply chain practitioners can make decisions and plan with real-world event information and historical insights for product demands.
The order management module orchestrates and automates fulfillment with a rules-based system using real-time omnichannel inventory data, AI and machine learning.
Customers can mitigate supply constraints by collaborating with external suppliers in real time to secure new supply sources, troubleshoot transportation issues and communicate up and downstream impacts based on changes.