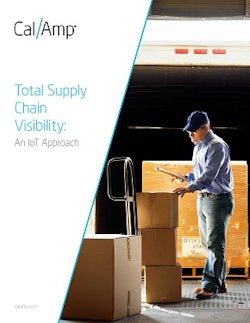 End-to-end visibility into your supply chain is more important now than ever. It can help improve operations and prevent loss.
New IoT solutions provide:
• Real-time tracking: enable your shipments with geospatial pairing to delivery location
• and tracking device for location confirmation down to the pallet- and package-level
• Timeliness: receive status reports, alerts and advisories
• Compliance: provide validation of shipment integrity for temperature, humidity, shock, light and other factors to remain compliant with business and regulatory requirements
Download the white paper, Total Supply Chain Visibility: An IoT Approach, to learn how you can fill the gaps in your supply chain.