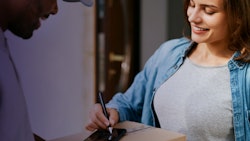 *Sponsored by Omnitracs*
65% of consumers are willing to pay more for faster delivery.
Consumer preferences and needs have shifted during the pandemic, putting more pressure on fleets to deliver on these promises. With consumers becoming more dependent on delivery services during lockdowns, stay-in-place orders, and times when leaving home was simply not safe, trucking (and the drivers behind the wheel) became their lifeline. A recent survey found patterns in the growing usage of—and dedication to—deliveries as a primary mode of receiving goods (vs. in-store experiences) and, subsequently, consumers' wants moving forward.
Read the full report to understand how consumer's needs and expectations have changed in the Last Mile - #1 on their list: Faster Delivery!