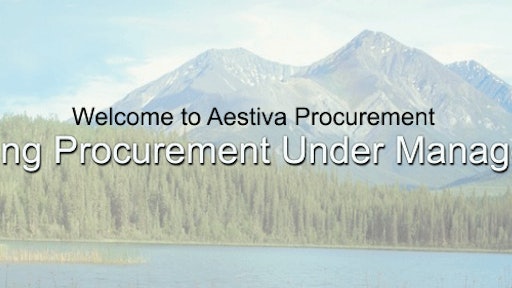 Procurement System Software
Welcome to Aestiva Procurement. This Procurement system automates the following*:


Create/Approve Purchase Requests.
Issue RFQs to Suppliers and Compare.
Create/Approve Purchase Orders.
Issue Purchase Orders to Suppliers.
Receive Goods and Services.
Match and Close Purchase Orders.

(*) Don't need multi-supplier requests or an advanced RFQ system? Then see Aestiva Purchase Order.

Procurement Systems are configured to match your specific business process. This base system can also be extended with other Aestiva products, such as Aestiva Inventory and Aestiva Invoice Approval. As a Business Process Automation firm, Aestiva maintains a production department that assembles solutions to fit any need. Delivery times are 30 to 60 days. Please call for details.
Request More Information
Fill out the form below to request more information about
Aestiva Procurement