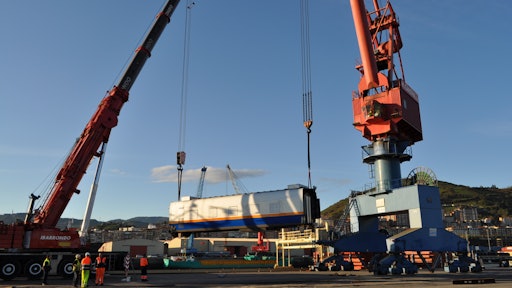 Basel, Switzerland—April 18, 2012—Global logistics provider Agility announced its new contract to transport 420 railway wagons from Spain to Kazakhstan for Talgo, a Spanish manufacturer of railway wagons and components.
"Agility has a strong presence in Russia, Ukraine, Kazakhstan and Turkmenistan," said Francesc Casamitjana, Managing Director of Area South for Agility. "We understand fast-moving economies and bring experience and know-how to industries such as engineering, energy, mining and heavy equipment supply."
Agility teams across Europe—from Spain, Finland and Kazakhstan—will deliver this complex, heavy-lift project. The company will provide all logistics services starting with the collection of the wagons at factories in Spain through delivery to Talgo's factory in Astana, Kazakhstan. Throughout the project, Agility will leverage its specialized expertise, global network and partnerships to manage the movement of wagons from origin to final destination, while providing the highest standard of health, safety and quality management.