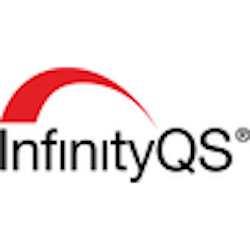 ProFicient is InfinityQS' industry-leading Statistical Process Control (SPC) software. It automates data collection and analysis on the plant floor, helping quality professionals make intelligent decisions to improve their manufacturing processes in real-time, before defects occur.
Many of our customers tell us that they chose ProFicient because it's a powerful, intelligent real-time SPC software solution that is also easily managed and integrated. These manufacturers have standardized on ProFicient as a broad-scale, comprehensive quality management solution because of its robust data collection abilities and analysis features. By automating data collection and conducting real-time quality analysis on the shop floor, our customers are saving millions of dollars each year in decreased scrap and rework.
ProFicient offers the flexibility of either an on-premise or on-demand solution, depending on your needs. You can even combine the two delivery models to create a hybrid solution for increased visibility throughout your facility, your global sites, and your supplier network.
Request More Information
Fill out the form below to request more information about
ProFicient