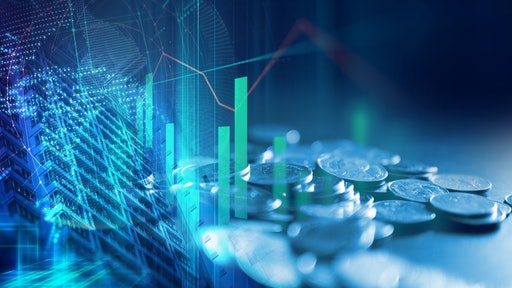 Getty Images
Some of the largest U.S. companies found it harder to extend payments to suppliers in 2022, and have likely hit a ceiling on the practice of supplier payment terms optimization that has historically helped bolster their balance sheets, according to new working capital research from The Hackett Group, Inc.
"After the 'great working capital reset' of 2021, this is a year of course correction and growth, despite significant challenges in the business environment. As we predicted in mid-2022, it appears that companies have reached an inflection point in their ability to improve their balance sheet by extending payments to suppliers. For a decade or more, this practice has been the easiest way for companies to improve their working capital performance, and companies have heavily relied on it. But now, supply assurance is a bigger challenge than ever for most companies, with many facing issues related to supplier criticality, competition for resources and the availability of supply," says The Hackett Group director Shawn Townsend.
"We expect this trend of worsening payables performance to continue in 2023, especially as the restructuring of several major regional banks will likely lead to less availability of supply chain finance assets," adds Townsend. "In addition, the new accounting disclosure rules introduced by the Financial Accounting Standards Board (FASB) requiring companies to disclose information about their supply chain finance programs has softened the demand for such tools."
From PR Newswire:
In 2022, days payable outstanding (DPO), or the number of days companies take to pay suppliers, decreased by nearly five days, or 8%.
After a rare Triple-Crown event in 2021, where companies saw improvement in receivables, payable, and inventory, companies saw their overall working capital performance or cash conversion cycle (CCC) worsen by 3% in 2022.
Contributing factors to the improvement in inventory performance (DIO) were strong demand that depleted inventory levels and lessons learned during the pandemic, which has led best-in-class companies to take a more strategic approach to inventory management.
These U.S. companies now have almost $1.9 trillion tied up in excess working capital, the research found, including $666 billion in excess inventory, $665 billion in payables, and $531 billion in receivables. Top performers now collect from customers 42% (19 days) faster, hold 59% (41 days) less inventory, and take 52% (25 days) longer to pay suppliers.
"It's interesting to note that the working capital performance gap between typical companies and top performers continues to widen, driven by the degradation of the median performers rather than the improvement of the top performers as seen in previous years. The ratio of top-to-median performance usually traded at an average of ~2.95 in the last few years has now widened by 10% to reach 3.30," says The Hackett Group director István Bodó. "With higher interest rates, persistent inflation, continued market unpredictability and many of the other major challenges companies are facing, companies must focus on optimizing working capital if they are to remain competitive long term."