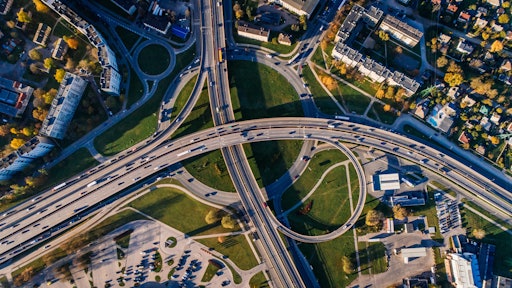 Getty Images
A majority (61%) of public sector procurement leaders lack the resources to properly allocate and utilize federal funds to ensure compliance with the recently passed Federal Infrastructure and Jobs Investment Act (IIJA), according to an independent survey commissioned by Ivalua.
"IIJA is the most significant spending legislation since the G.I. Bill but its ultimate success hinges on the function of procurement," says Jarrod McAdoo, smart public procurement expert, Ivalua. "As part of the IIJA rollout, procurement and supplier partners face serious challenges putting IIJA into action and putting the funds to work. Legacy procurement systems cannot handle the scale of investments. Efficient execution will require digitized processes that can amplify and scale existing resources and drive collaboration throughout the value chain to ensure we realize the promise of this legislation."
From PR Newswire:
A full 78% of the public procurement executives surveyed say they have already made plans for their IIJA funds, yet 61% say they lack the resources to properly allocate the funding.

56% of respondents say they lack the staff to manage IIJA funds.

70% of public procurement budget owners

are still not "fully confident" their suppliers are prepared to meet all the requirements of the Infrastructure Act. Moreover, 70% say aligning their suppliers with regulations attached to IIJA will be "difficult," potentially putting the timely and on-budget delivery of projects at risk from the start.

A vast majority (90%) of public procurement budget owners at the state and local level report that the process of obtaining Federal funds is complex and time-consuming. And, more than half (56%) do not have sufficient staff to manage the influx of federal funding and 52% do not have a plan to address staffing shortages.

Only 30% of public procurement professionals are confident that all suppliers are in compliance with Infrastructure Bill funding regulations.

67% of public procurement leaders partner with other procurement or government agencies to maximize the impact of federal funds.

86% of public procurement budget owners say they are prioritizing projects that promote sustainability and resilience. In fact, 57% of public utility budget owners prioritize investing in sustainability over keeping prices down; 43% of public utility budget owners prioritize keeping prices down over investing in sustainability.

57% of public procurement officers say that collaborating with and clearly defining expectations is the best way to prepare the supply base for new incoming funds.

72% of public procurement leaders have established metrics and performance indicators to measure the success of projects funded by federal dollars. However, the majority of respondents (73%) recognize that there is a need to be more transparent with how these funds are spent.