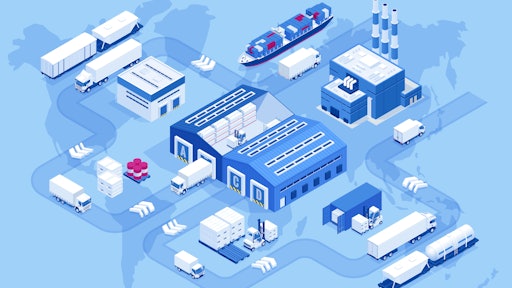 GoldenSikorka/stock.adobe.com
The 2022 Global Finance Trends Survey, conducted by global consulting firm Protiviti, found that nearly half (45%) of CFOs and finance leaders are moving away from efficiency-based supply chain models to revenue assurance models that emphasize flexibility and resilience.
"This year's survey findings confirm that CFOs continue to extend the value they deliver to the organization far beyond the boundaries of traditional finance and accounting activities, as they reimagine their roles and embrace responsibilities tied to supply chain, automation, analytics, ESG, leadership skills and more," says Christopher Wright, global leader of Protiviti's Business Performance Improvement practice. "Through recent tumultuous years, CFOs globally have been presented with opportunities to establish and stress-test their expanding strategic roles in real-time, which has helped them contribute to the dialog in the C-suite and boardroom."
From PRNewswire:
The survey reveals that 72% of respondents' finance operations experienced disruptions or delays because of supply chain challenges, pandemic-related impacts and/or the effects of inflation in the past year.

Top 10 priorities for CFOs and VPs of finance include s

ecurity and privacy of data, profitability reporting and analysis, blockchain/smart contracts, cloud-based applications, financial planning and analysis, changing demands and expectations of internal customers, leadership, process mining, automation and the changing roles of human resources, leadership & development, and recruiting.
The survey also found that ESG strategies and reporting take center stage.
"More CFOs and finance leaders now realize that high-impact disruptions like interest rate volatility, trade wars, and Russia's war on Ukraine have exposed the fragility of the global supply chain model," says David Petrucci, a managing director and global leader of Protiviti's Supply Chain and Operations practice. "CFOs are paying more attention to considerations such as how long suppliers can operate amid a catastrophic event and how long their own organizations can operate amid prolonged supply chain disruptions. It's essential for them to look beyond traditional cost calculations by evaluating and monitoring supply chain reliability, responsiveness and resiliency."